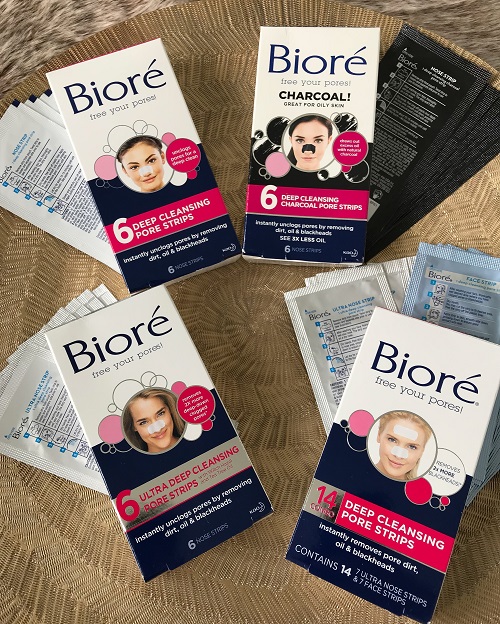 Deep clean your pores with the Biore Pore Strips.
The Review:
Not all pore strips are created equal – there is a reason why a Biore pore strip pack is sold every 30 seconds around the world!
Firstly, I would like to share some interesting facts about Biore Pore Strips. Did you know it's a J-Beauty invention? And all Biore Pore Strips are proudly Made in Japan. And in addition to the original pore strips, the brand now has 3 other varieties to address different skin concerns.
Biore Deep Cleansing Pore Strips (aka the original):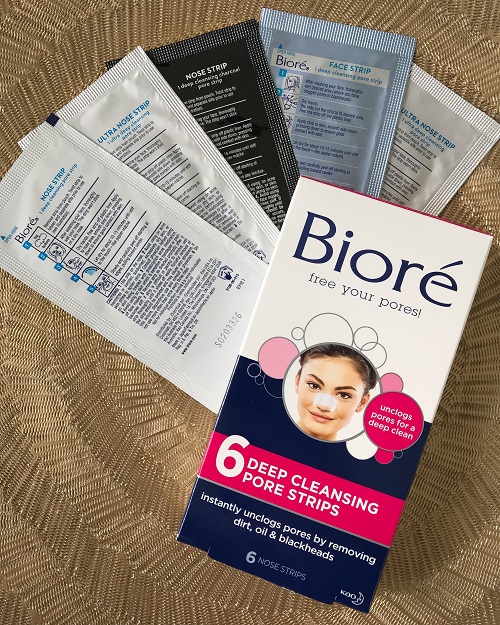 This version is probably the one we are all familiar with. You pat some water on your nose, pop on the strip, then move it around slightly to adjust the fit. After 10-15 minutes, the strip would be all dry and ready to be peeled off.
I would recommend peeling it off slowly and carefully. If you are like me, you are welcome to stare at the gruesome results pulled out by this little strip, and study all the blackheads and excess oil now sitting on the strip.
After using the pore strip, I use a toner around the nose to clean the area, as it helps to close the pores.
Biore Deep Cleansing Charcoal Pore Strips: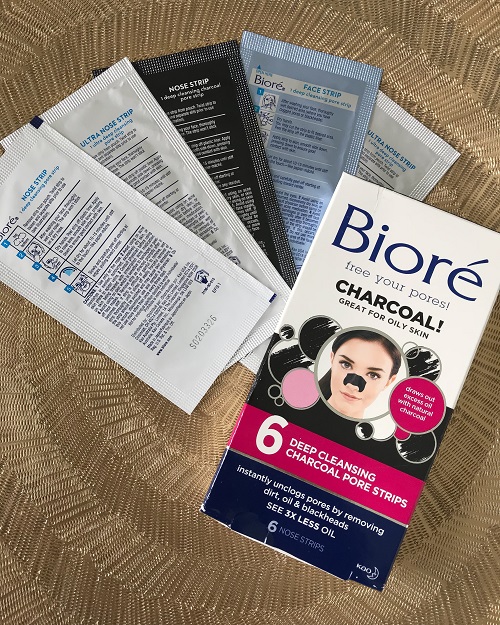 This version is the result of infusing charcoal into the original pore strip. Charcoal is known to draw out the bacteria and dirt to the skin surface, hence making blackheads removal more efficient.
It's better suited for oily skin. You use it in the exact same manner. Just be mindful to wipe off any excess black residue from your nose, after each use.
Biore Ultra Deep Cleansing Pore Strips: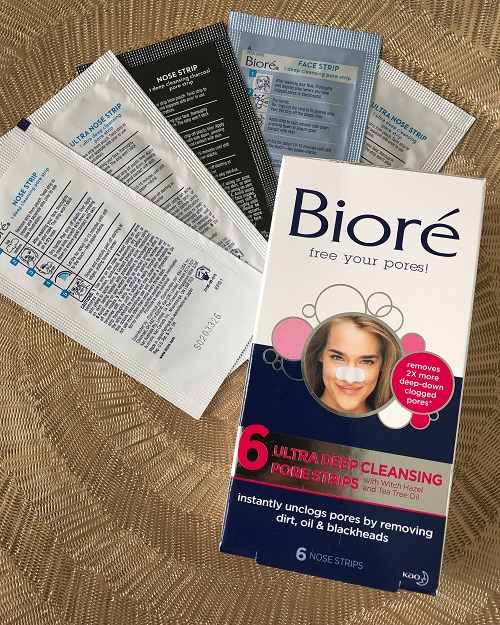 This version infuses witch hazel, tea tree oil and menthol into the pore strip. Witch hazel is known to contain several anti-oxidants which benefit the skin; while tea tree oil and menthol are known to have an anti-inflammatory and cooling effect.
It's very effective in removing blackheads, and at the same time leaves a cooling sensation around the nose. It's also better suited for skin with more stubborn blackheads. If you haven't used a pore strip in a while, I suggest you go with the Ultra Deep Cleansing version to kick start your routine.
Biore Ultra Deep Cleansing Pore Strips Combo: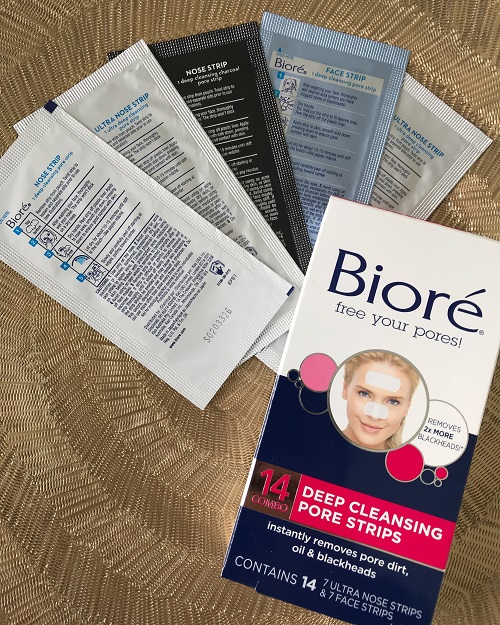 So how many of you have tried to use the original pore strips on your nose or chin? I'm also one of those who have experimented with this previously. But of course the original pore strip was designed for the nose, so it would never fit the forehead or chin very well. Not to worry – Biore now has a resolution to this!
In this combo pack, you get 7 nose strips (the Ultra Deep Cleansing version with the witch hazel and tea tree oil), and 7 face strips. The face strips are flat, rectangular shaped, designed to fit your forehead and chin. If you have an oily T-zone like me, I would recommend you give these a try. You'll be surprised at how much dirt is trapped in those areas.
Shop The Post:
| Sample |
Subscribe to the blog via email, unsubscribe anytime: