A beautifully embossed, multi-color face powder from Milani.
The Review:
Who can resist those embossed roses?
I have to admit these Milani powders caught my attention because of the packaging. I ordered them from Beauty Bay without checking any of the online reviews, and I thought they were highlighters. Turns out they have a much more pigmented finish, and are more like satiny blushes.
As you can see from the picture, each powder is made up of different colored roses. I find the best application method is to swish the shades together with your favourite blush brush, as the individual roses are too small to be used individually.
All three powders are very wearable, have a buildable coverage. Lasts at least 6 hours on me before noticing any fading.
The Shades:
Amber Nectar is a satin peach: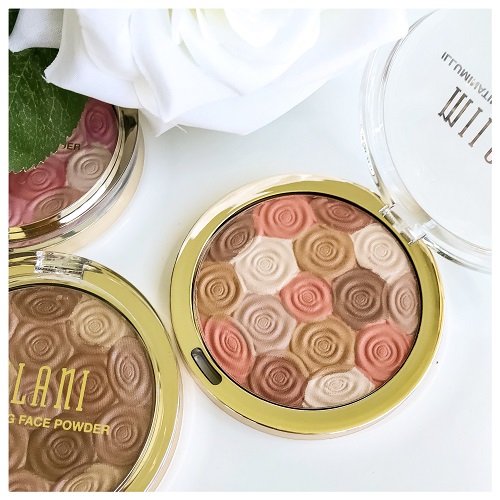 Hermosa Rose is a satin bronze: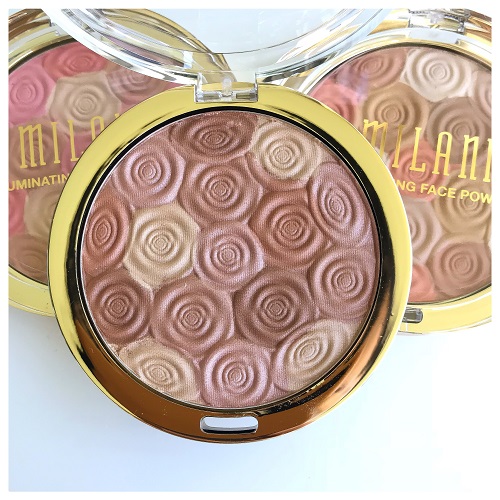 Beauty's Touch is a satin cool toned pink: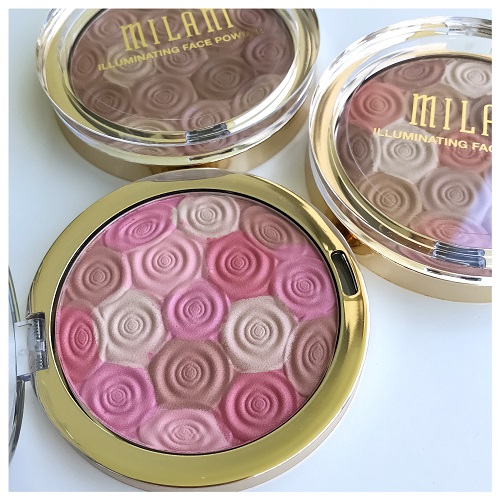 The Swatches:
Here are the swatches: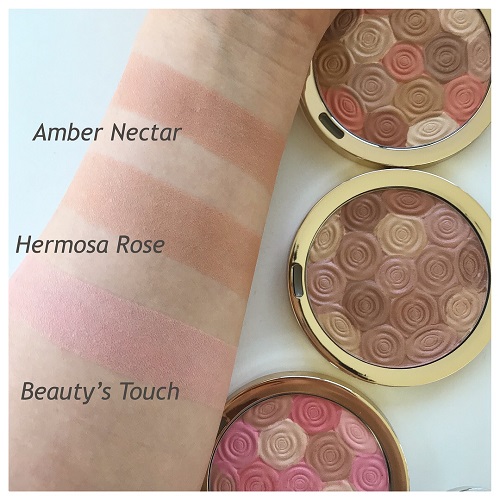 Shop The Post:
| Purchased |
Subscribe to the blog via email, unsubscribe anytime: