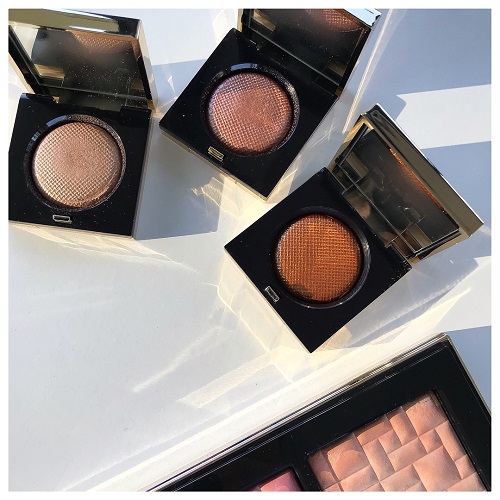 A multi-dimensional metallic eyeshadow formula from Bobbi Brown.
The Review:
The ultimate day time glamour, served up in luxe gold packaging!
If you follow me on Instagram, you would know that I'm a big fan of Bobbi Brown, as I feature their products quite frequently, and I use them on the regular. Obviously, the brand is a department store mainstay. It's known for high quality products, comes a wide range of wearable shades. If you are looking to enhance your features, without looking too done, chances are you'll find something at the Bobbi Brown counter.
However, in the last year or so, I feel that Bobbi Brown has really tapped into the luxury space, aligning their brand image closer to the traditional luxury houses, such as Dior or Chanel. They have upgraded a lot of their packaging, engaged in more high-end marketing. Overall, the Bobbi Brown experience now feels luxe!
These luxe eyeshadows are prime examples of their luxury strategy. They are metallic eyeshadows, housed in a square gold compact, with the Bobbi Brown emblem at the top, just to add to that luxurious and heritage feel.
The range has 3 formulas – Rich Lustre, Rich Metal and Rich Sparkle. Rich Lustre and Rich Metal both have a metallic finish. They apply very smooth and are easily blendable. Lasting power is pretty good, only very minimal fading at the end of the day.
However, Rich Sparkle has a very different formula compared to the other two. It has a glittery finish. Feels a little more chunky when swatched. I find the best way to apply is pat a thin layer of the powder onto your eyelid, for a fun glitter finish. It only lasted about 5 hours on me.
The Shades:
Overheated is a metallic golden beige: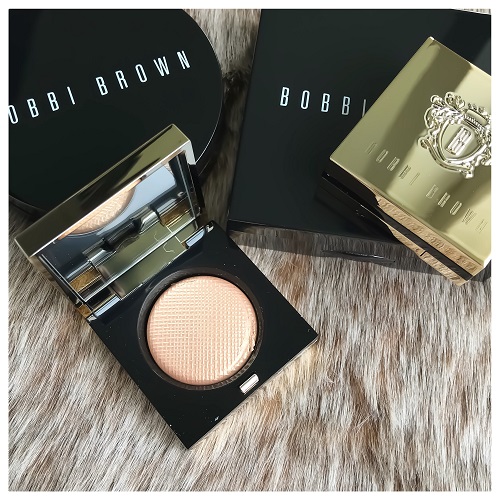 Melting Point is a metallic rose gold: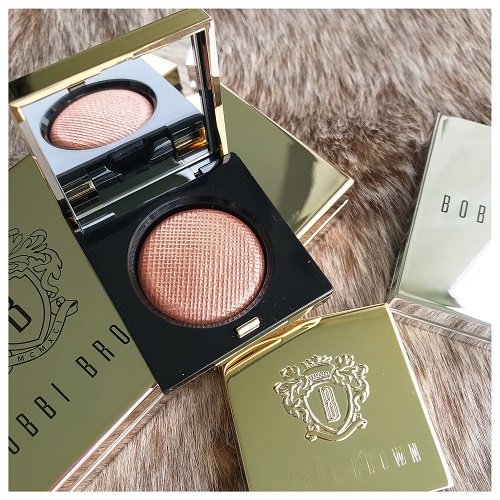 Sun Flare is a golden orange with orange glitter flecks: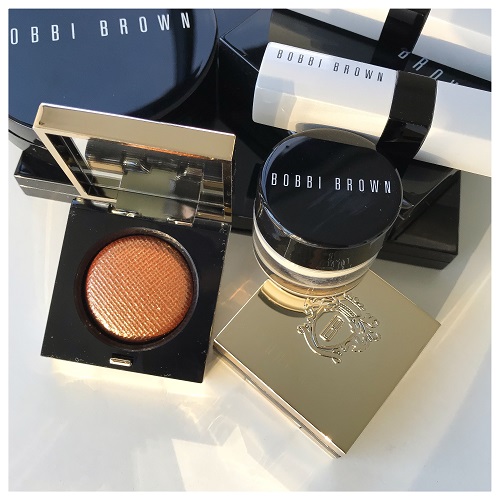 The Swatches:
Here are the swatches: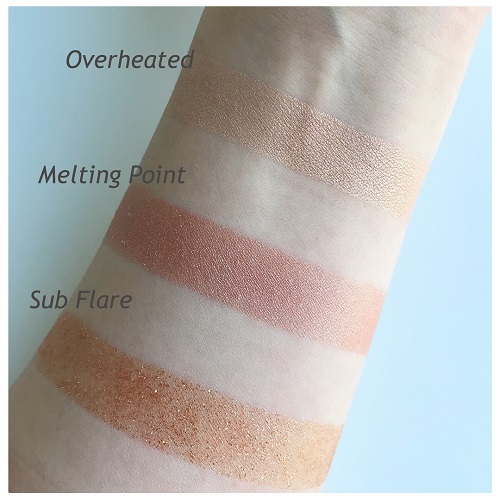 Shop The Post:
| Purchased |
Subscribe to the blog via email, unsubscribe anytime: