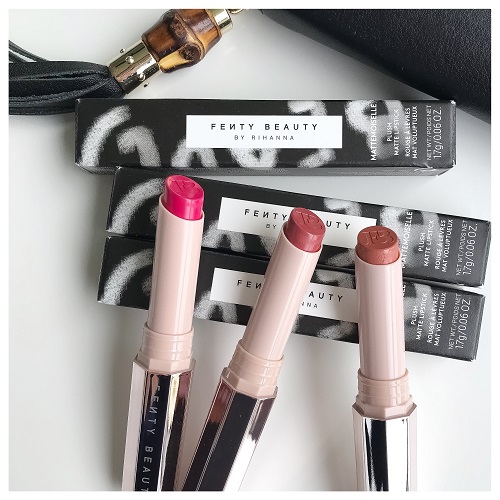 An ultra-slim lipstick with a soft matte finish, from Fenty Beauty.
The Review:
Some might argue this was THE lipstick launch of the season. Is it worth the hype?
Since launching in late 2017, Fenty Beauty has quickly built an immense and loyal fan base in a matter of months! Personally, I feel that Rihanna's name helped to launch it, but it's their products that keep beauty addicts coming back for more.
These lipsticks are lightweight, super pigmented and are housed in a rose gold slim tube. Comes in wide range of shades, some conventional, others borderline controversial which I feel is very in line with Rihanna's personal brand.
I picked up 3 of the more safer shades from the range for this review.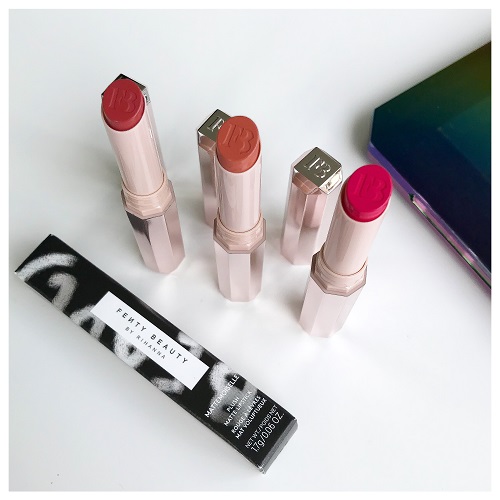 The Shades:
Candy Venom is a bright fuchsia pink: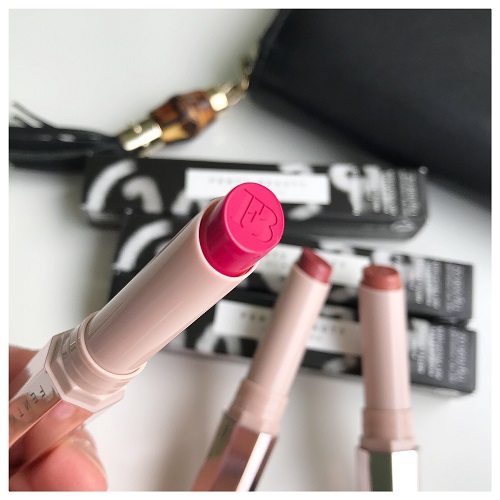 Spanked is a deep warm plum red: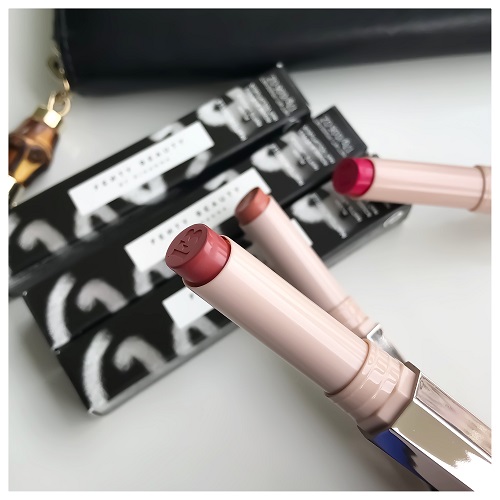 Single is a burnt coral: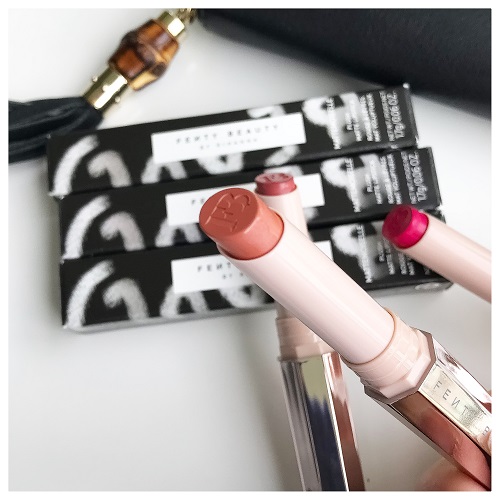 The Swatches:
Here are the swatches: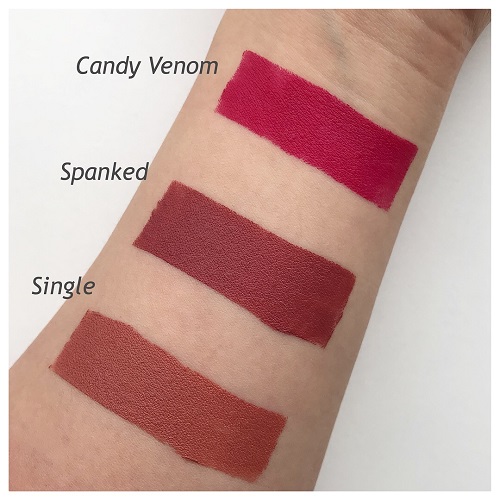 Shop The Post:
| Purchased |
Subscribe to the blog via email, unsubscribe anytime: