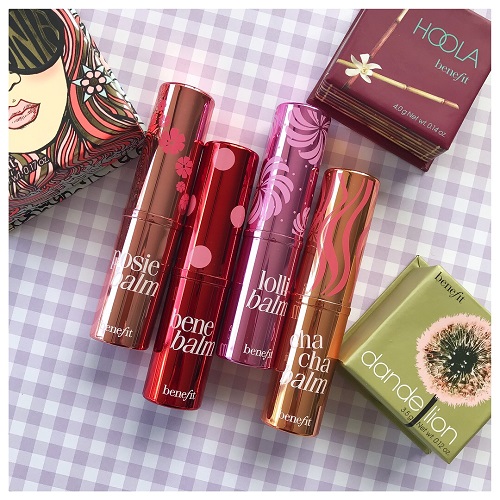 A hydrating tinted lip balm range from Benefit Cosmetics.
The Review:
Imagine Benefit's world famous lip tints reborn in the shape of a lip balm!
Firstly, I love the fact that tinted lip balms are quietly carving up a corner in the beauty community. I would say 2017 was the year of matte liquid lipsticks, and I really hope 2018 turns out to be the year of tinted lip balms. Benefit's range currently comes with 4 shades – Benebalm, Chachabalm, Lollibalm and Posiebalm. They all have their coordinating cheek and lip tints, and you guessed it – it's Posietint, Benetint, Chachatint and Lollitint.
The lip balms have a buttery smooth texture. Provides a sheer and natural looking tint to the lips and a hint of shine. Lips look healthy, moisturised, with a hint of color. They do start to wear off after about 2 hours, but always leaves a tint behind. So if you reapply throughout the day, the tint becomes more pigmented.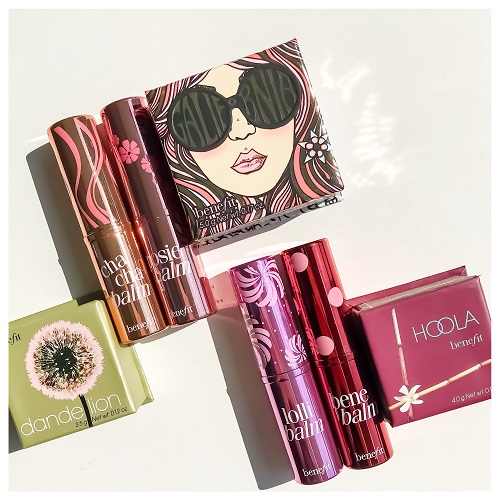 The Shades:
Posiebalm is a sheer neutral pink
Benebalm is a sheer cherry red
Chachabalm is a sheer coral
Lollibalm is a cool toned pink
The Swatches:
Here are the swatches:
Shop The Post:
| Purchased |
Subscribe to the blog via email, unsubscribe anytime: