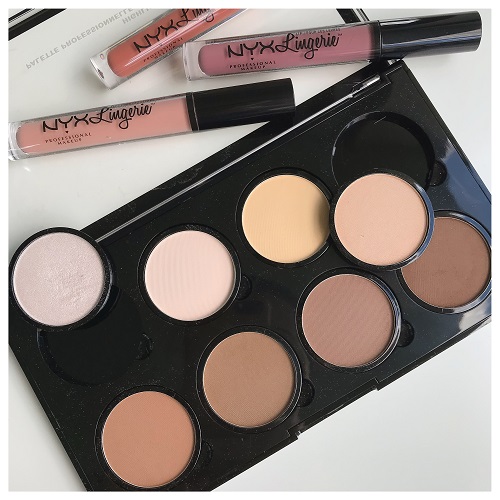 A face palette with eight highlight and contour shades, from NYX Cosmetics.
The Review:
A full suite of highlight and contour shades, all in one place! And thanks to NYX Cosmetics for offering it at such affordable price!
The Highlight & Contour Pro Palette features 4 highlighters and 4 contour shades, so you can mix and match for almost every skintone. It's a powder based formula, which I personally find much easier to work with compared to crème products.
When picking up the product with a natural bristle blush brush, there is minimal powder fallout.
The application really can't be faulted – it has good color payoff, applies smoothly and lasts at least 6 hours on me. Use any of the top row shades to add pop of highlight to the cheeks or brow bone. Use the bottom row shades to define and sculpt your cheeks, jaw line or nose.
The Shades:
Top Row from Left to Right:
Ice Queen is an icy beige with intense shimmer.
Soft Light is a satin warm beige
Cream is a yellow beige, which can be used a banana powder for baking
Nectar is satin warm beige with slight yellow undertones
Bottom Row from Left to Right:
Tan is a warm medium brown is slight red undertones
Toffee is a neutral medium brown
Sculpt is a medium brown with slight cool undertones
Hollow is a dark brown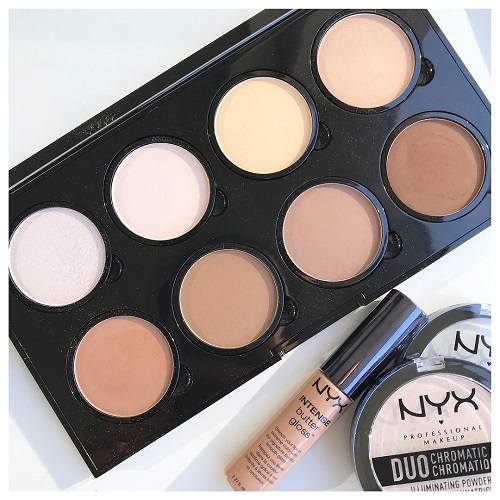 The Swatches:
Here are the swatches: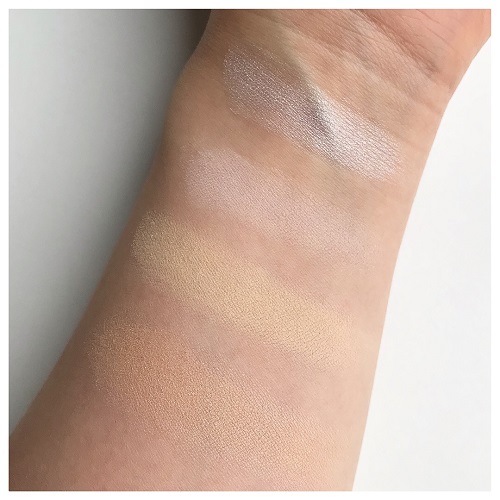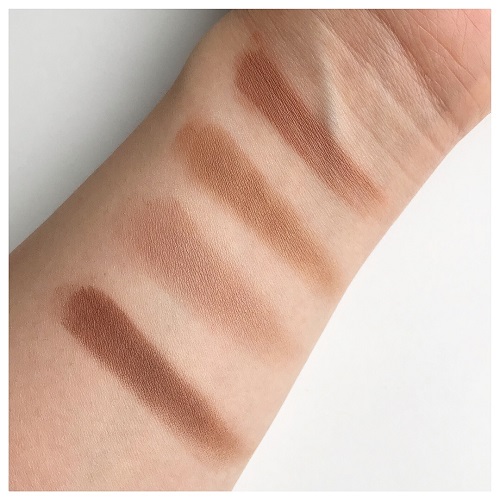 Shop The Post:
| Purchased |
Subscribe to the blog via email, unsubscribe anytime: