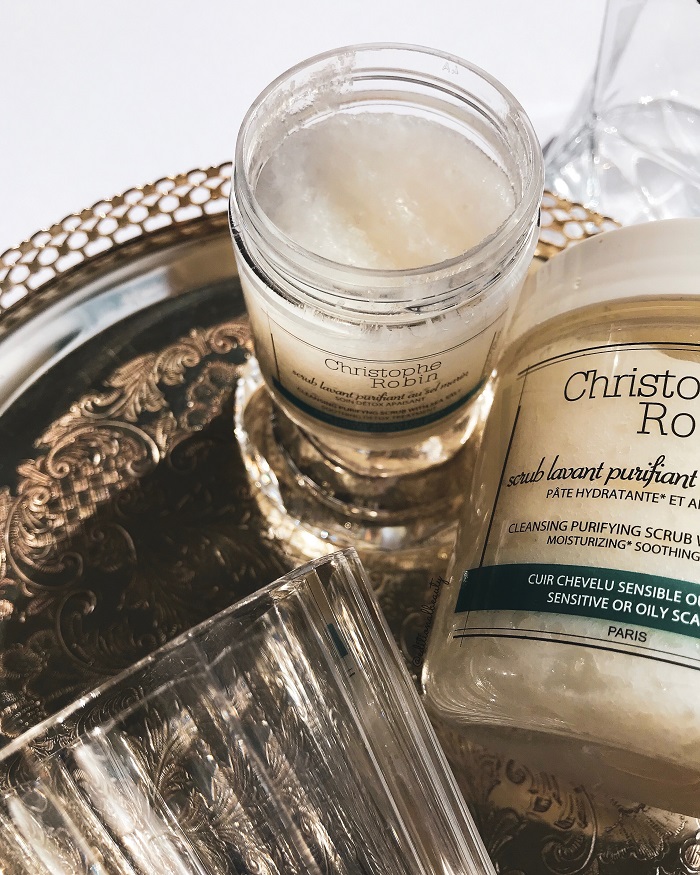 A detoxifying scalp scrub from Christophe Robin.
Looking After The Scalp:
Before I dive into the review, I wanted to talk about the skin on your scalp. It's an area neglected by most people. Most shampoos and conditioners address the needs of the hair, but the skin in that area doesn't always benefit. In addition to product build up, the scalp also shares a lot of similarities to the skin on your face – dead skin cells, oil productions and even breakouts. Hence it makes sense to cleanse and exfoliate the scalp, just like how you should cleanse and exfoliate your face.
For that reason, I've been curious about scalp scrubs and was tossing between the Christophe Robin and the Ouai version. I've heard mixed reviews about both versions, then I realised Christophe Robin had a travel sized jar for a pretty affordable price, so I decided to give it a go.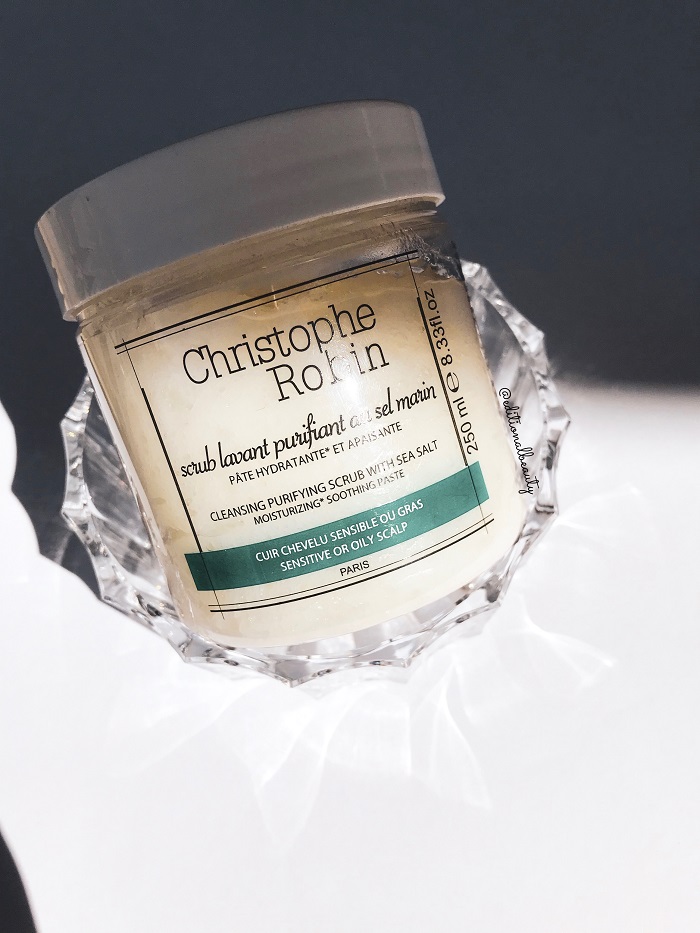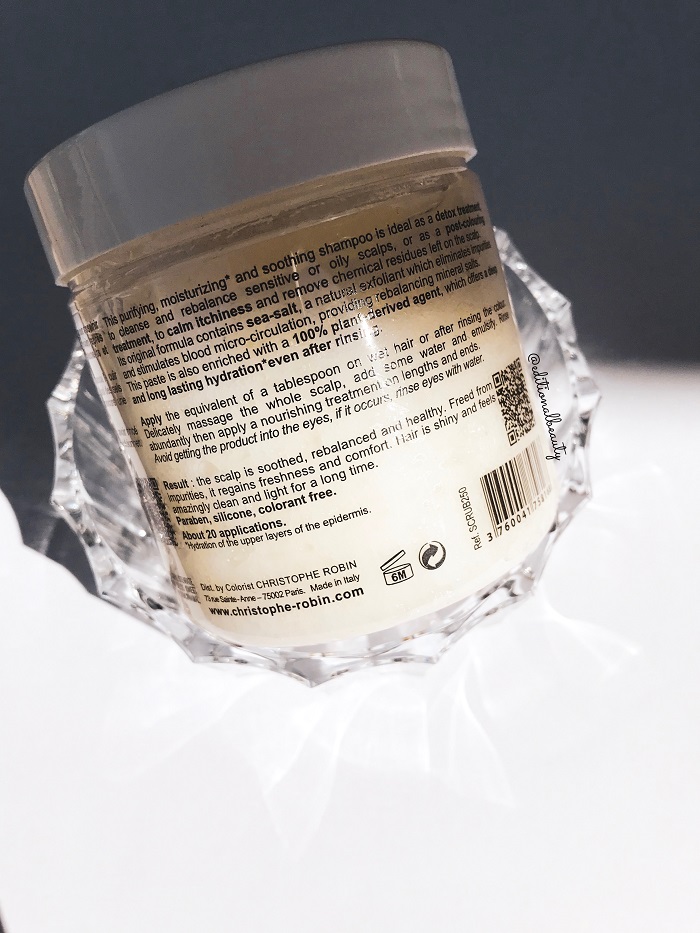 The Review:
The Christophe Robin Cleansing Purifying Scrub is an exfoliating treatment to cleanse and balance the skin on your scalp. I have very thick hair and lots of it. It also gets oily pretty easily. Before I started using a scrub, I had to wash it every second day, otherwise it felt so gross and greasy.
After using the scrub, my scalp feels so much fresher. It still gets oily, but I no longer have that greasy feeling. These days it's more like "oh the natural oils are just doing its thing. There is no urgency to wash it every second day".
I use this in replacement of shampoo every 3 washes.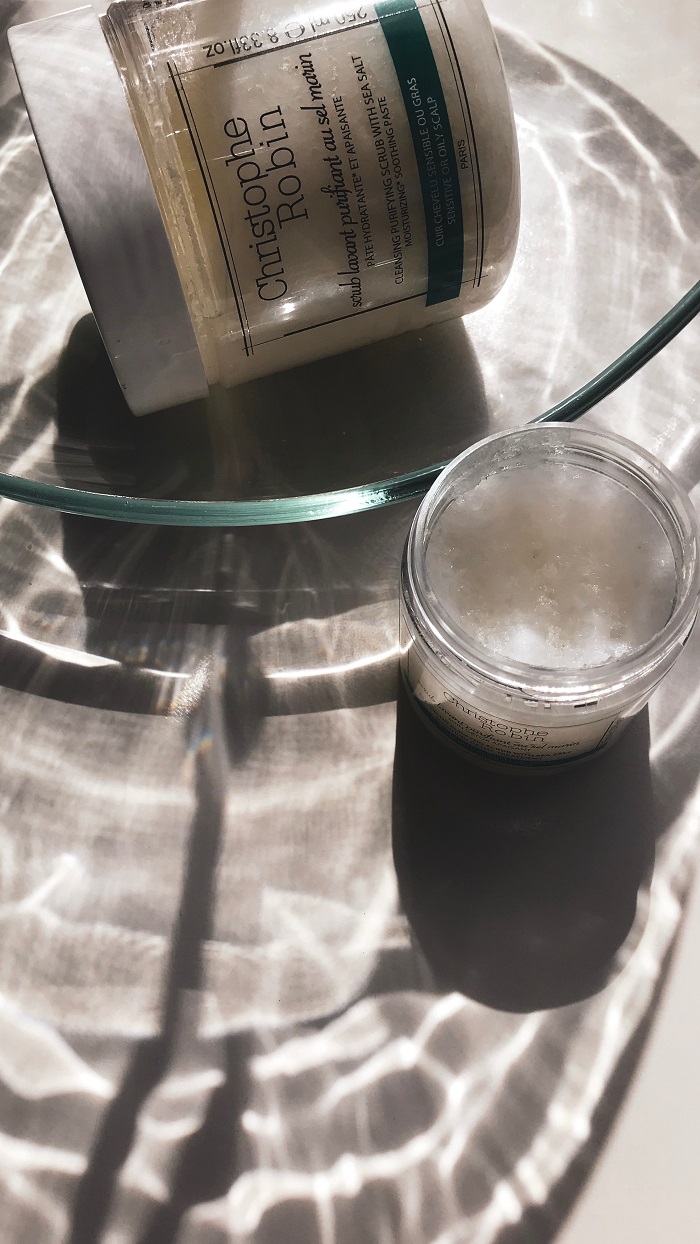 I admit the texture is not the easiest to work with. Imagine a sugar or salt based body scrub, but with a chunkier texture. In order to make it work, I separate out my hair into sections to expose a bit of skin and press the scrub onto the scalp. Then add a little water to emulsify the product. It takes a good minute to massage it in and get it start working. But it's totally worth the effort!
As you can see from the photos, I ended up ordering the full sized tub. This is now a regular in my haircare routine!
Shop The Post:
| Purchased |
Subscribe to the blog via email, unsubscribe anytime: