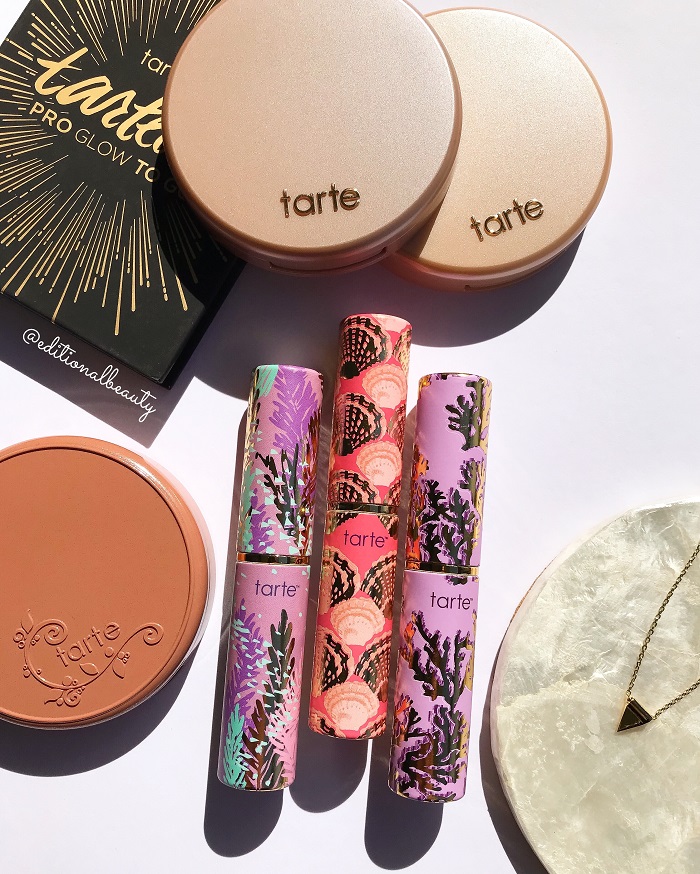 A moisturising tinted lip balm from Tarte.
The Review:
The Tarte Quench Lip Rescue is a moisturising lip balm, with a sheer tinted finish.
First, let's talk about the packaging. It's a slimline lipstick tube, covered in tropical inspired prints. I simply love the whimsical element in Tarte's packaging. Not too mention each shade in the range has a different print!
It also has a minty fresh scent. Thankfully, there is no aftertaste from the minty scent.
The texture is very soft, almost buttery. As you glide it across the lips, it deposits a sheer tint of color. You can add more layers to intensify the color payoff.
Once it's applied, the formula feels lightweight and moisturising. The finish has a nice sheen to it, but not too glossy.
Since it's a tinted lip balm formula, touch up throughout the day is required. However, since the color is quite sheer, it's perfectly fine to touch up without a mirror.
There are currently 8 shades available. I've picked up 3 shades from Sephora.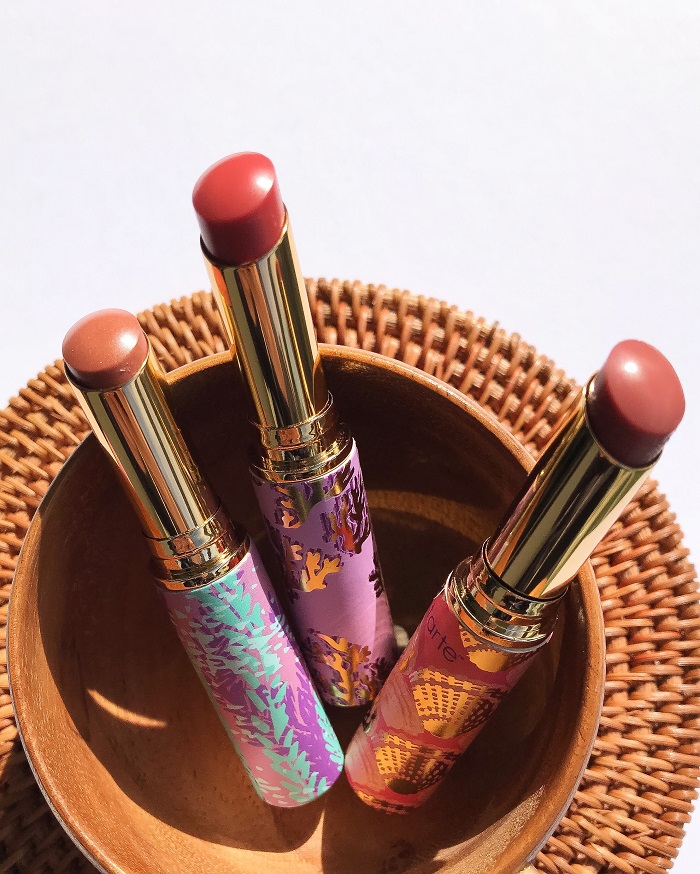 The Shades:
Buff is a sheer beige nude, with subtle gold pearls: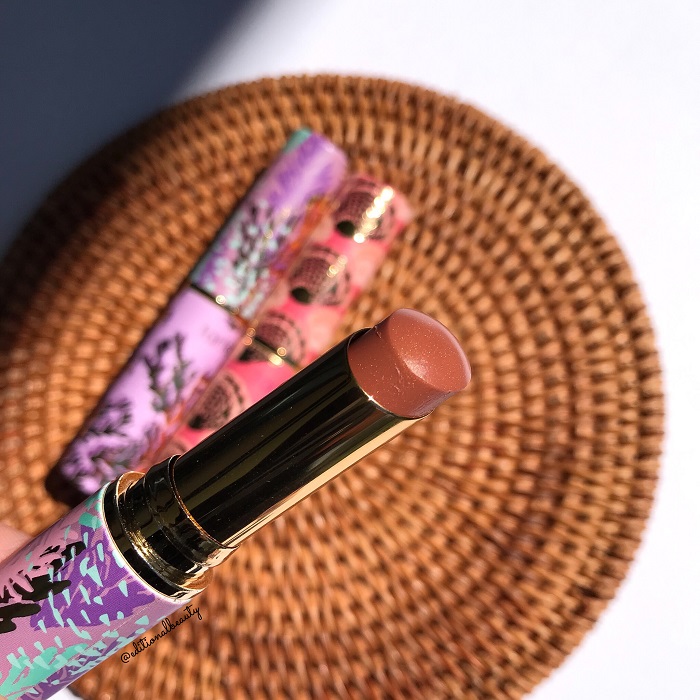 Nude is a sheer beige with pink undertones: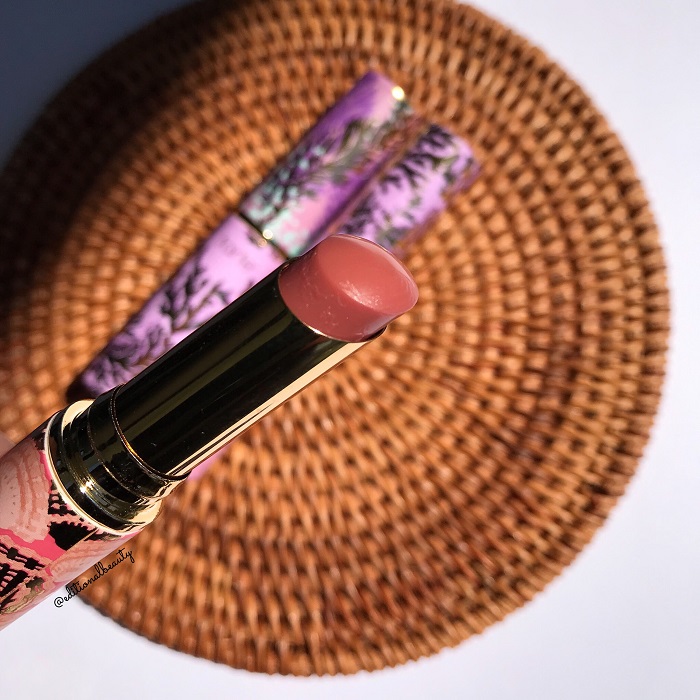 Rose is a sheer pink:
The Swatches:
Here are the swatches under direct sunlight: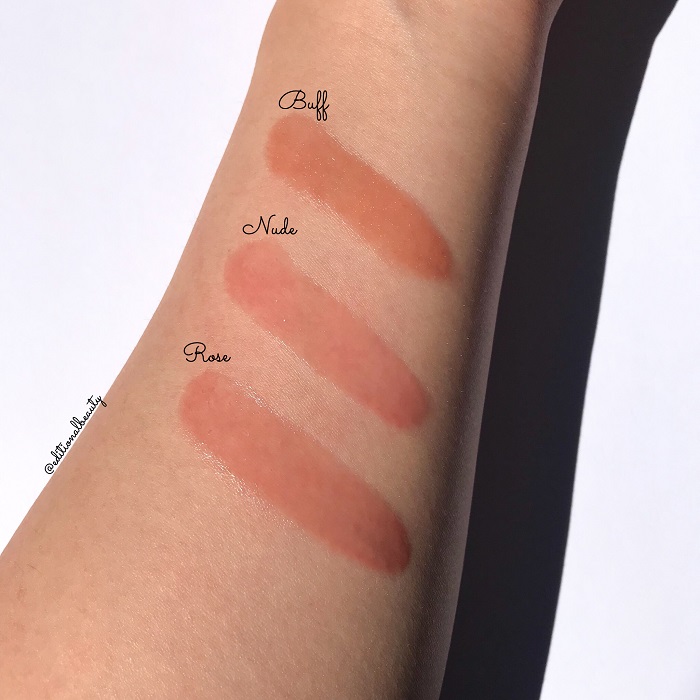 Here are the swatches under indoor light: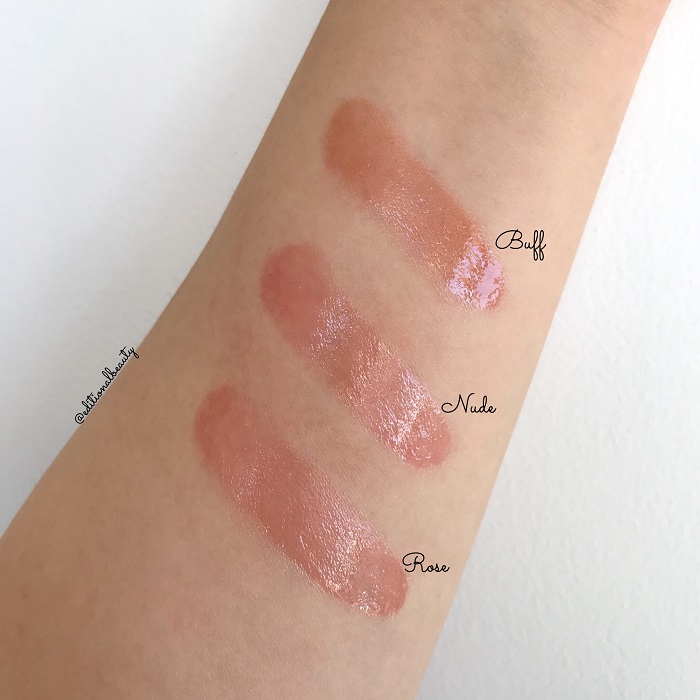 Shop The Post:
| Purchased |
Subscribe to the blog via email, unsubscribe anytime: