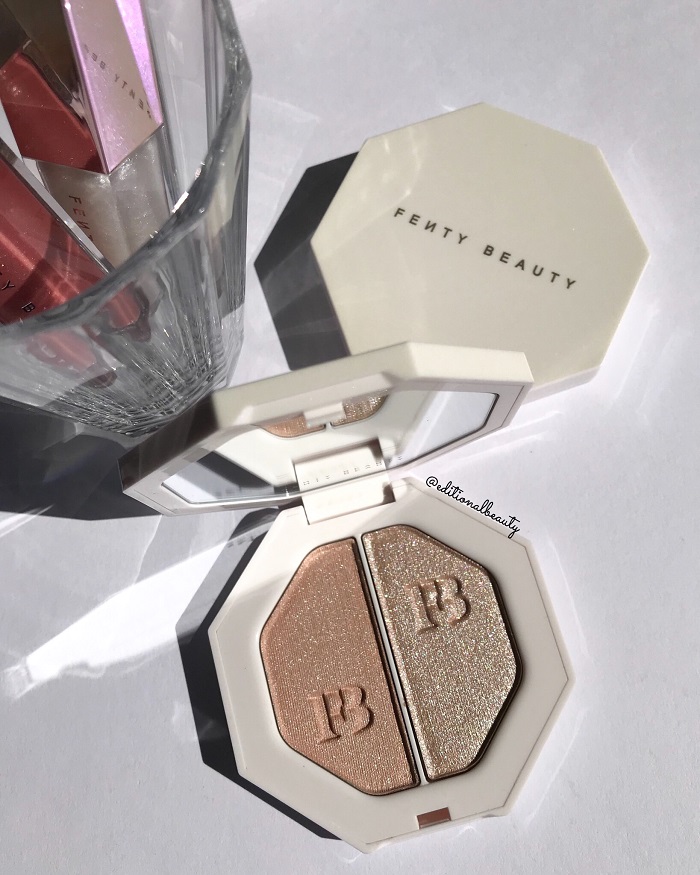 A cream-powder highlighter duo from Fenty Beauty.
The Review:
Being a huge Fenty Beauty fan, I decided to buy all four of the Killawatt Freestyle Highlight Duos. I've noticed all duos are slightly different in terms of finishes and color payoff, hence I decided to review them individually.
This post is for the Lightning Dust & Fire Crystal duo.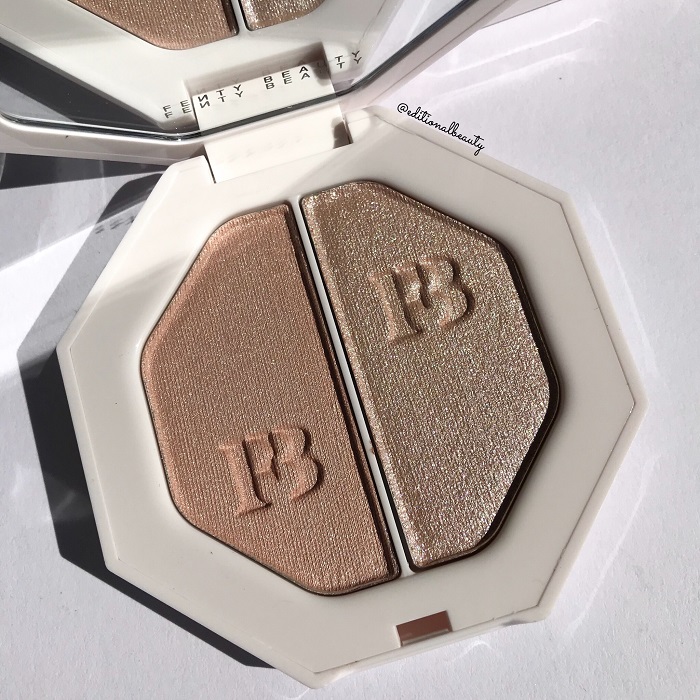 Out of all the shades, this duo is definitely on the subtle end. The other shades from the same range definitely offer a more blinding finish.
One side of this duo is a shimmery pale champagne, and the other side is a sparkly pale champagne. The shimmery side gives you a subtle highlight on the cheeks and eyes, while the sparkly side is a bit more glittery.
It's a very nice and smooth formula and lasts a long time too.
The highlighter duo is housed in the brand's signature hexagon-shaped compact, with a nice quality mirror on the inside.
The Swatches:
Here are the swatches under direct sunlight: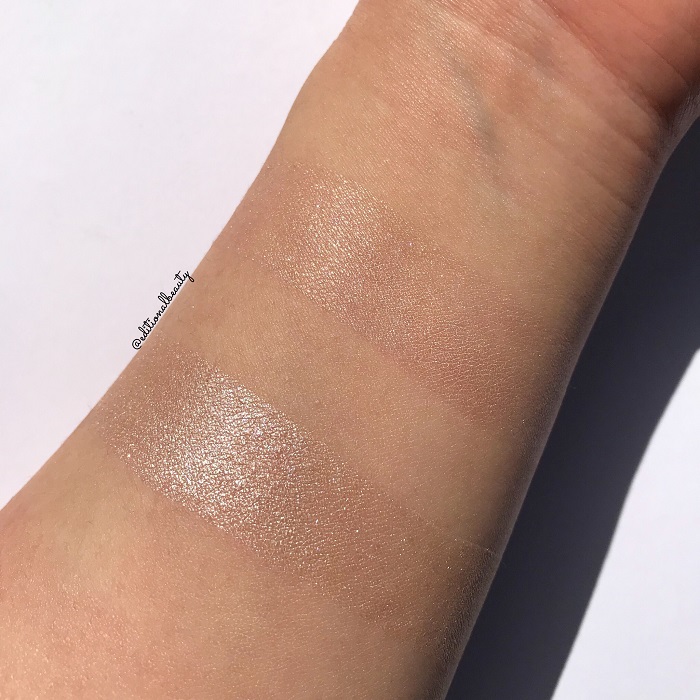 Here are the swatches under indoor light: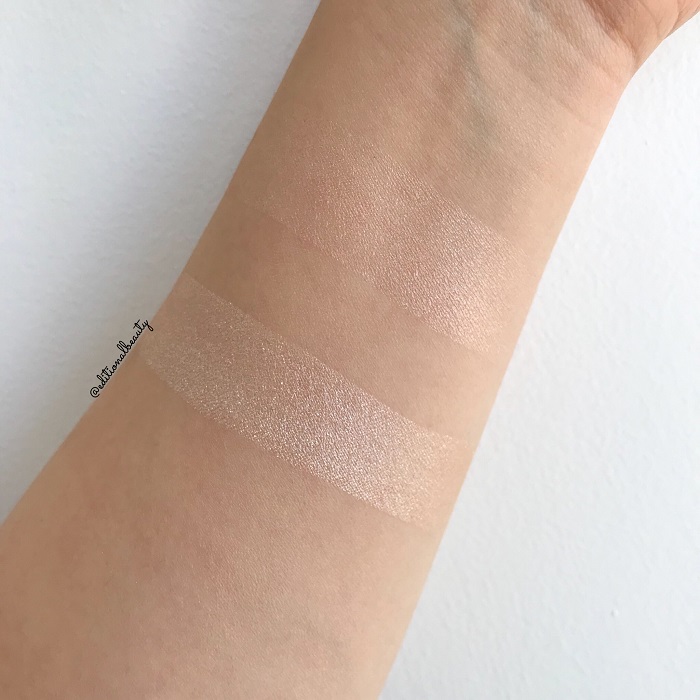 Shop The Post:
| Purchased |
Subscribe to the blog via email, unsubscribe anytime: