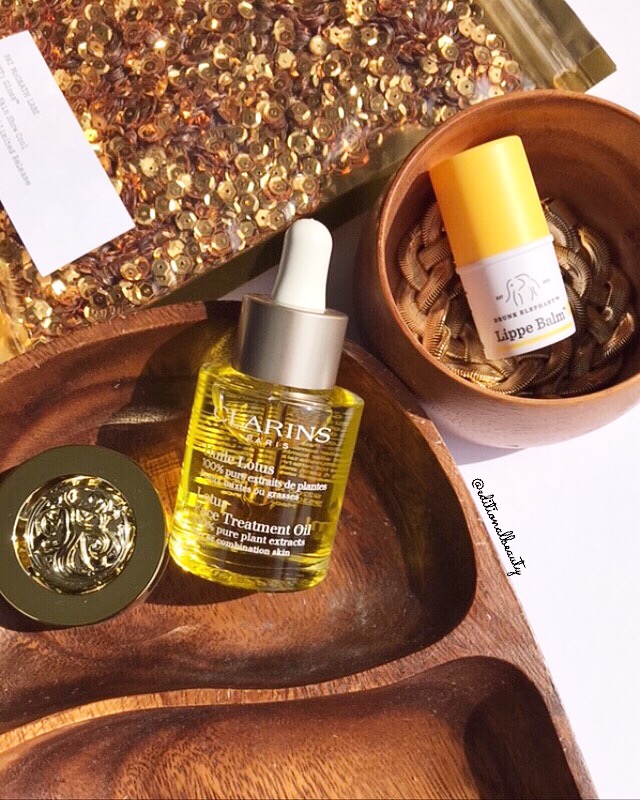 A luxurious face oil from Clarins, designed to rebalance oily and combination skin types.
My Experience with Face Oils:
Last year was the year I really got into face oils. I've always had combination skin (normal cheeks and oily T-zone), and the oily parts of my face is always worse during the summer month. In the past, I've managed it by using lighter products in the summer, which helped. This meant avoiding oil-based ingredients.
However, then I made the discovery that a good quality face oil actually helps to nourish and protect the skin, hence helping it to achieve the right amount of oil production. Keep in mind to try and use face oils made from 100% naturally derived ingredients, and consists of a simple list of ingredients. I've noticed in this way, you can really feel and benefit from the potency of the oil.
The Review:
The Clarins Lotus Face Treatment Oil contains rosewood, geranium and lotus extracts, which all help to tighten skin tissue and control oil levels. It then adds hazelnut oil for extra nourishment.
During the summer months, I would use this in my evening skincare routine.
I would first apply my usual evening moisturiser and wear the oil on top of the moisturiser. The oil comes with a dropper applicator, so I would pick up a few drops and put them in my palm. Rub my palm together and then press my palms against my t-zone, or any areas that need oil rebalancing.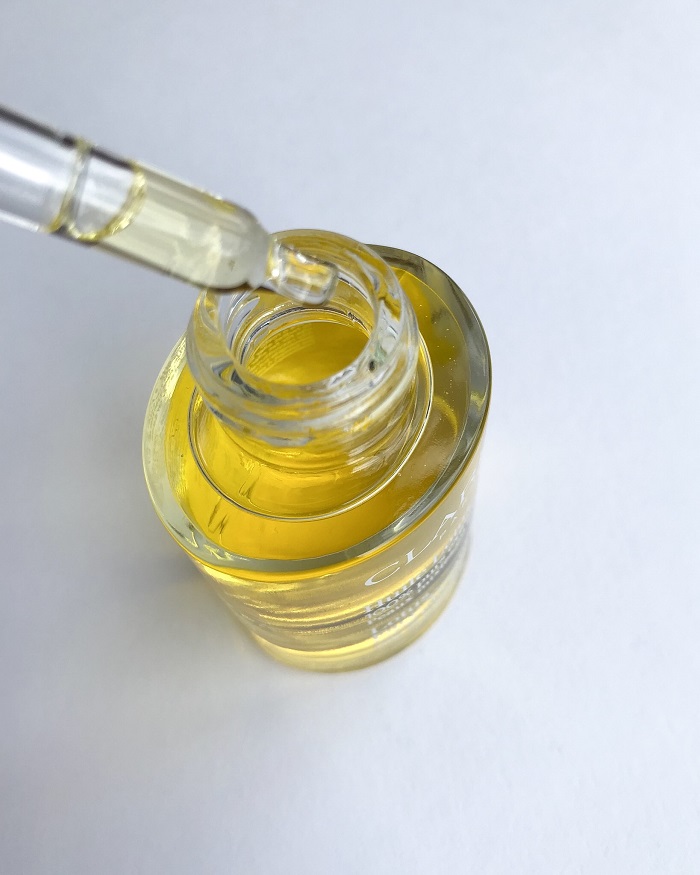 After immediate application, my face looks quite glowy, but that's due to the oily texture of the product.
After using this oil for a few weeks, the results became more visible in terms of oil rebalancing. I would go about my day, but my t-zone isn't producing excessive oil like usual. I used to carry around a pressed powder to touch up in the office, but these days I would very rarely need to.
If you have oily skin and looking for a product to manage the oil levels of your skin, I would highly recommend this face oil from Clarins.
Shop The Post:
| Purchased |
Subscribe to the blog via email, unsubscribe anytime: