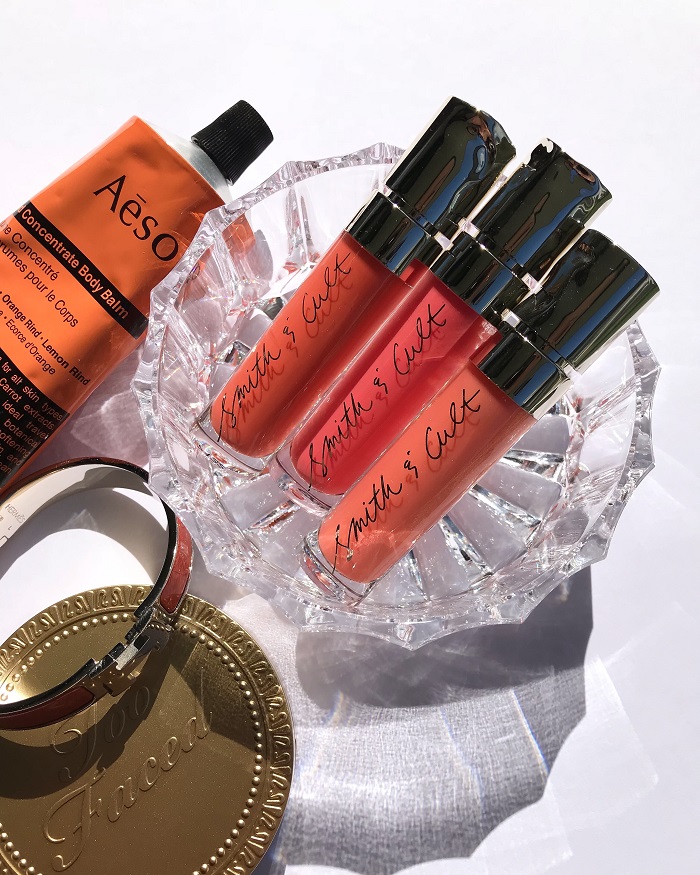 A high shine lip gloss from Smith & Cult.
The Review:
This is a gloriously glossy range of lip colors from Smith & Cult.
Packaged in a see-through tube, The Shining Lip Lacquer is topped with an architecturally shaped gold cap, and a doe foot wand on the inside.
While the color range is not the most comprehensive compared to other brands (mostly corals and pinks), they do look like fun shades to play with. I picked up 3 shades – Fade The Sun, Marriage No. 2 and Her Name Bubbles.
Once applied, the colors are very shiny! The pigmentation is slightly sheer, but my lips look more plump than usual. The wear is quite comfortable and lasts about 4 hours on me.
There is a slightly sweet coconut scent, but not too overpowering, and disappears quickly after application.
The lip lacquer is also infused with Portulaca Pilosa extract, to give you that moisturising and plump feel.
The Shades:
Fade The Sun is a coral with gold pearls: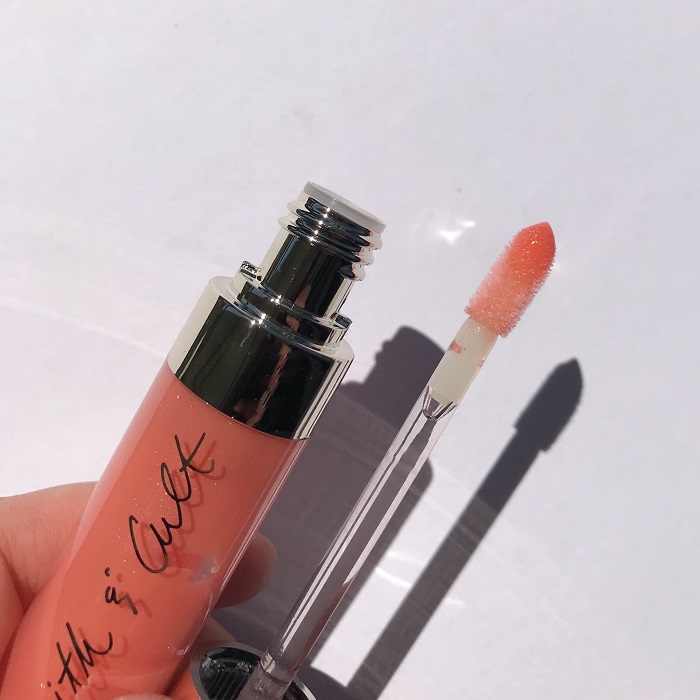 Marriage No. 2 is a warm coral: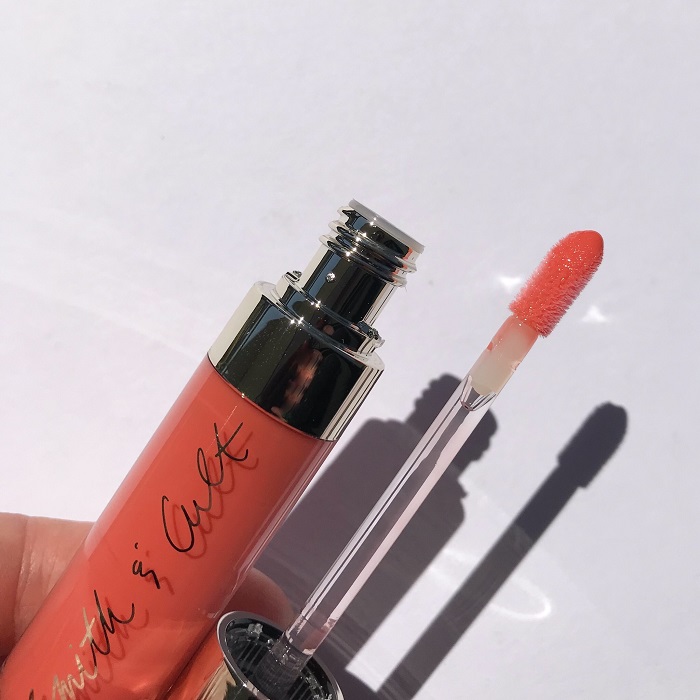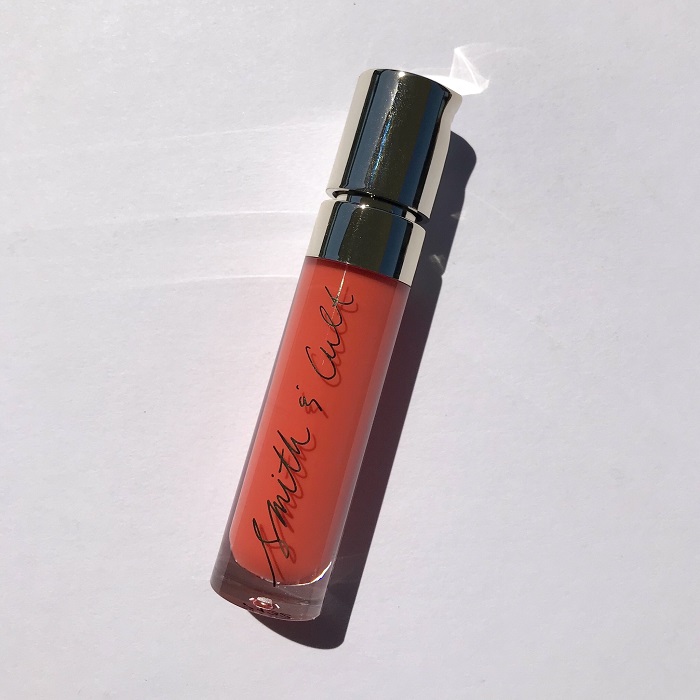 Her Name Bubbles is a reddish coral: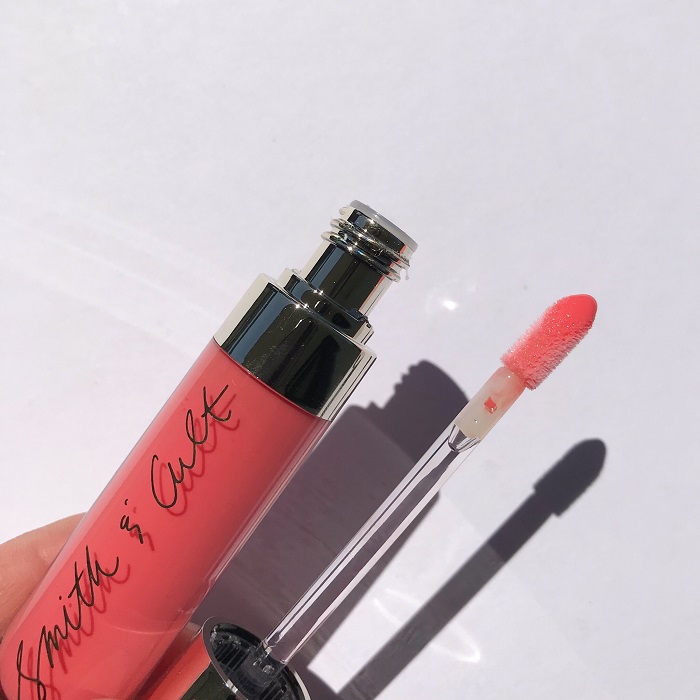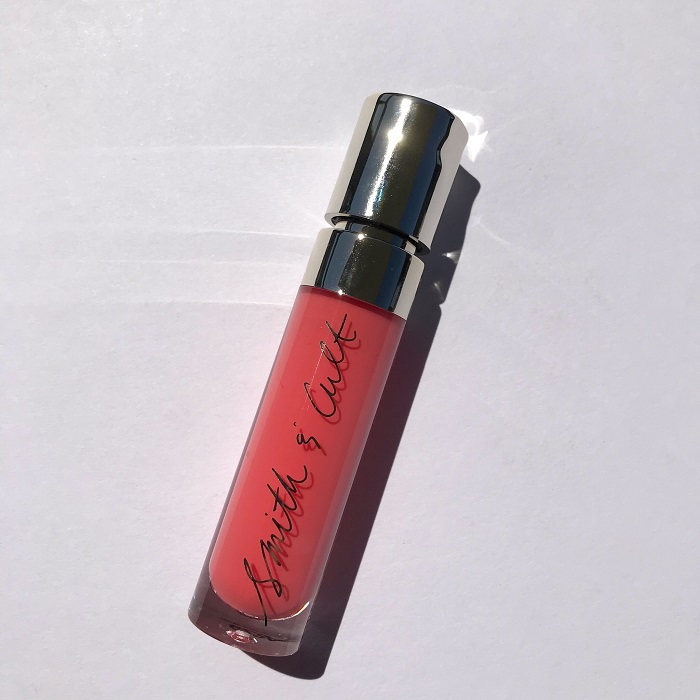 The Swatches:
Here are the swatches under direct sunlight:
Here are the swatches under filtered indoor light: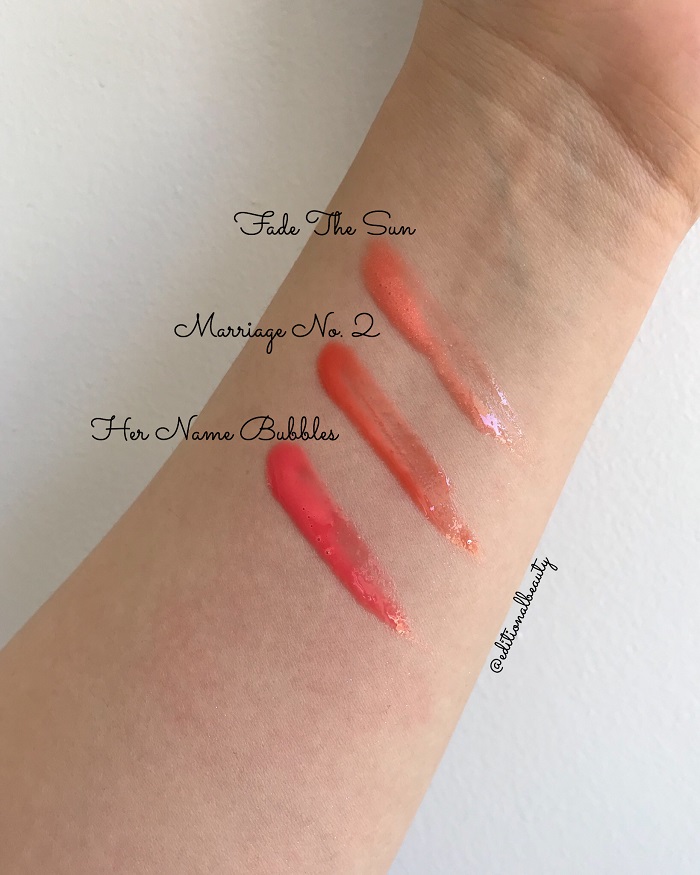 Shop The Post:
| Purchased |
Subscribe to the blog via email, unsubscribe anytime: