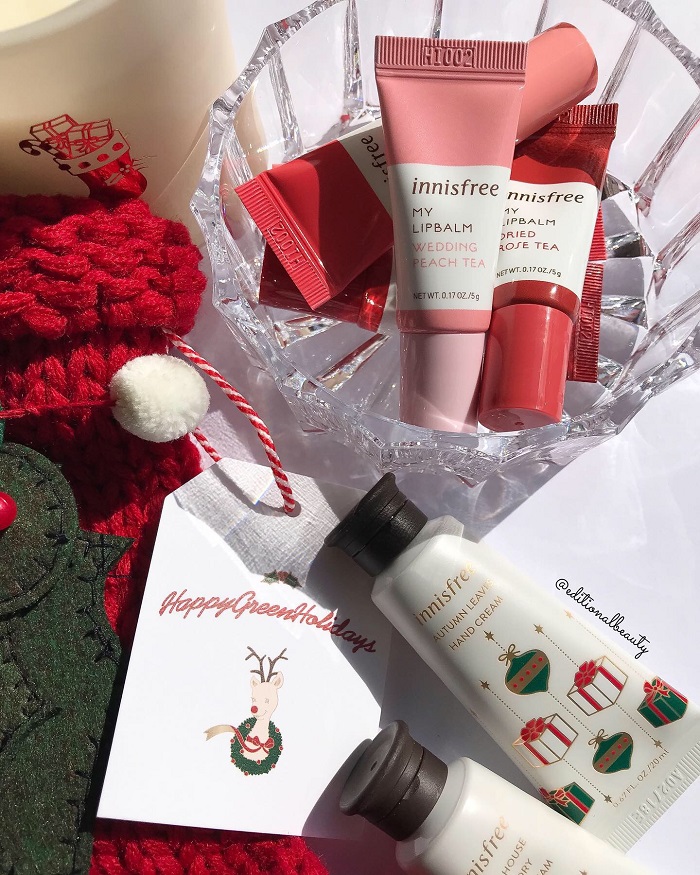 A tinted lip balm from innisfree, scented with various tea flavours.
The Review:
The innisfree My Lip Balm is a sheer tinted lip balm, with moisturising properties. I was lucky enough to receive a set of minis from a limited edition collection.
The lip balms are packaged in a squeeze tube, with a slant tip applicator.
I find the formula quite thick, and the best way to apply is to squeeze a little product onto your finger and then apply onto the lips. These give you juicy, moisturised lips with just a hint of color.
Some of the brighter shades leave a nice stain after a few hours, such as Dried Rose Tea and Sunkissed Cherry Tea.
The tea inspired flavours/scents are quite fun, and I haven't seen anything like this outside the K-Beauty niche.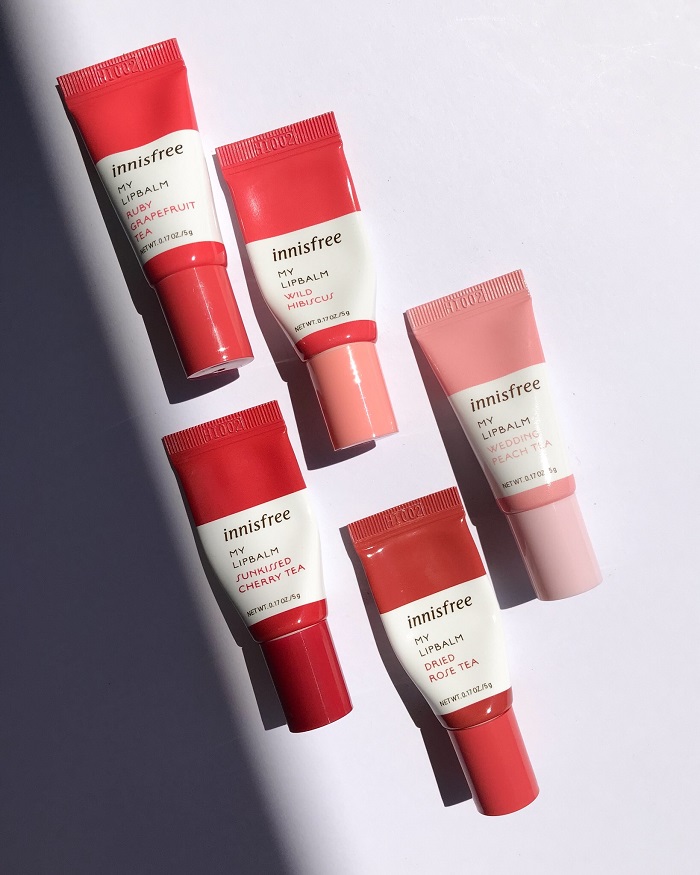 The Shades:
Dried Rose Tea is a sheer true red;
Sunkissed Cherry Tea is a sheer cherry red;
Ruby Grapefruit Tea is a sheer light red;
Wild Hibiscus is a sheer pinky red;
Wedding Peach Tea is a sheer pale pink.
The Swatches:
Here are the swatches under direct sunlight: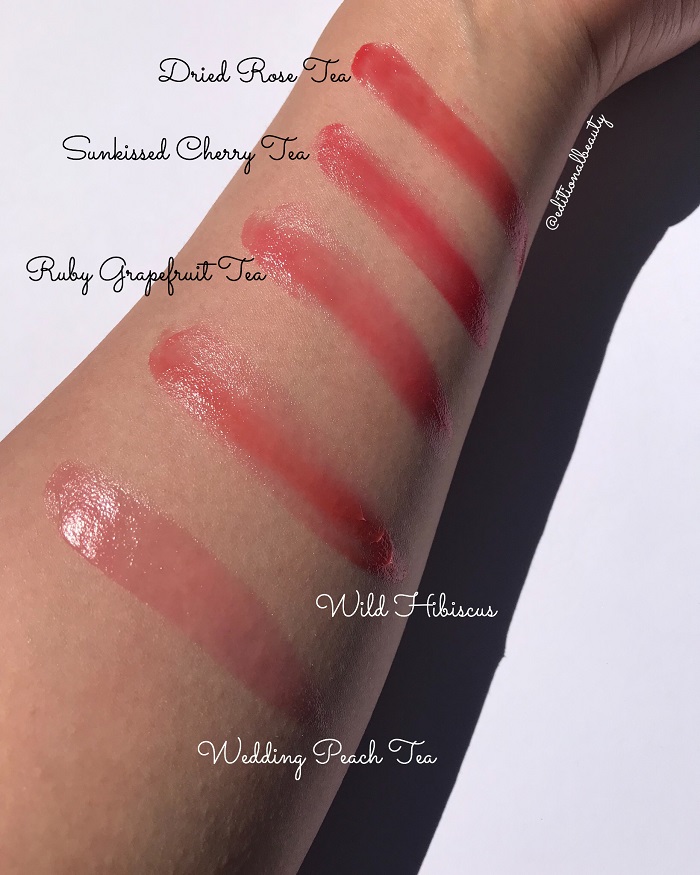 Here are the swatches under filtered indoor light: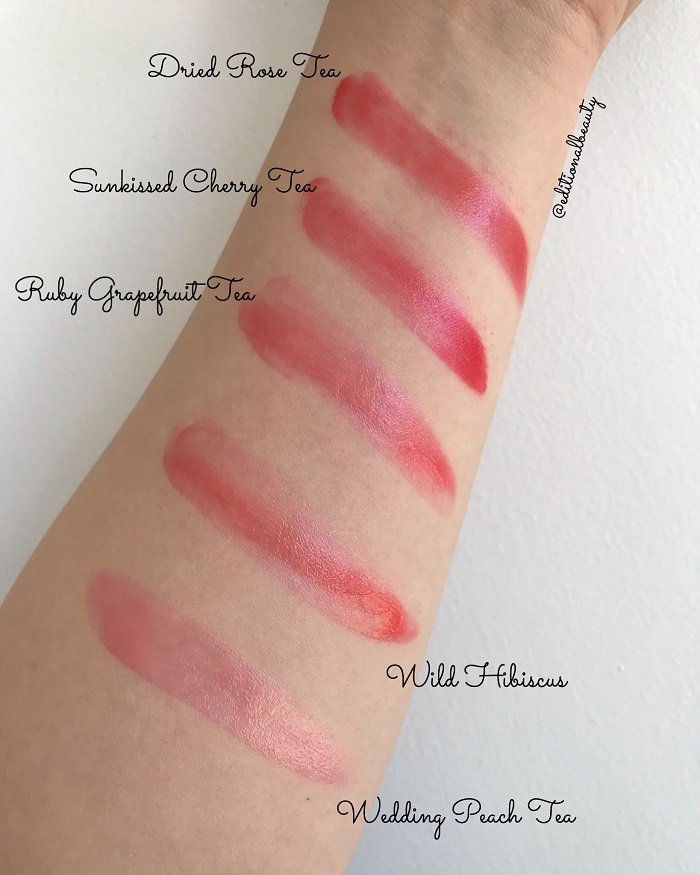 Shop The Post:
The lip balms featured in this blog post were part of a limited edition mini set. The full sized versions are part of the permanent range.
| Sample |
Subscribe to the blog via email, unsubscribe anytime: