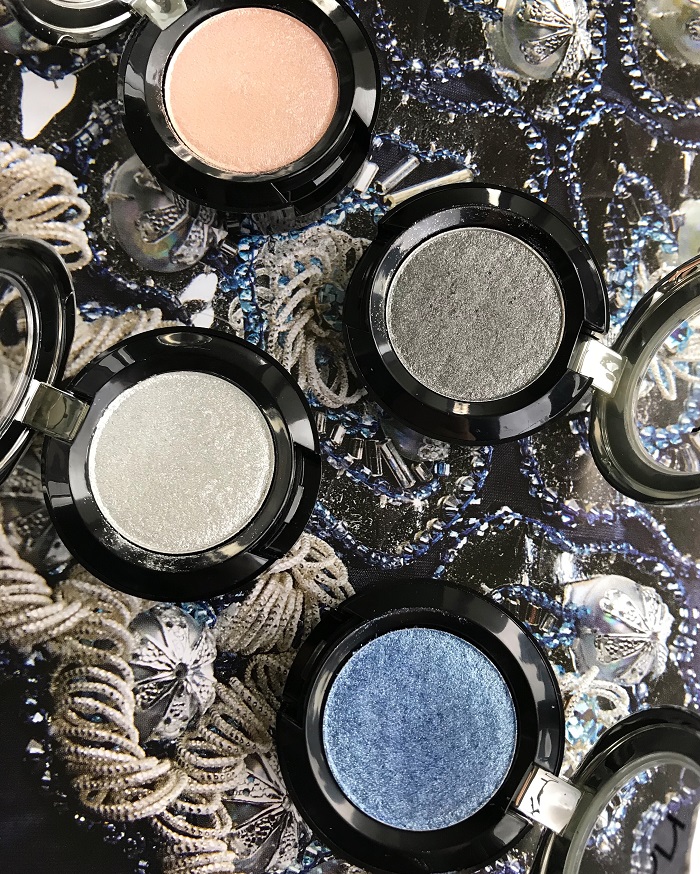 Dazzling eyeshadow singles from NYX Cosmetics.
The Review:
True story – I recently shares some pictures of these eyeshadows on my Instagram page and people thought they were Urban Decay eyeshadows! I have to admit, the packaging is a little similar, and the quality is right up there with the high end brands!
NYX is obviously well known for its vibrant eye and lip shades. This particular range offers vibrant metallic shades for a fun pop of colour in your makeup routine. I picked up four shades that I see myself wearing on a regular basis.
They have more adventurous colours, such jade green and bright orange, all in the same metallic finish. The textures are very soft and pigmented, there is however some fallout.
The Shades:
Tin is a metallic silver
Smoke & Mirrors is a metallic charcoal
Blue Jeans is a metallic sapphire blue
Girl Talk is a metallic rose with flashes of silver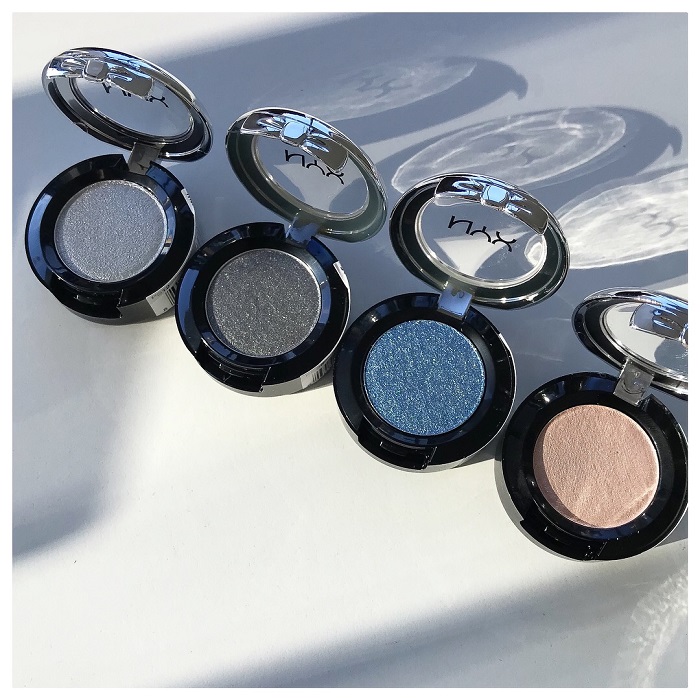 The Swatches:
Here are the swatches: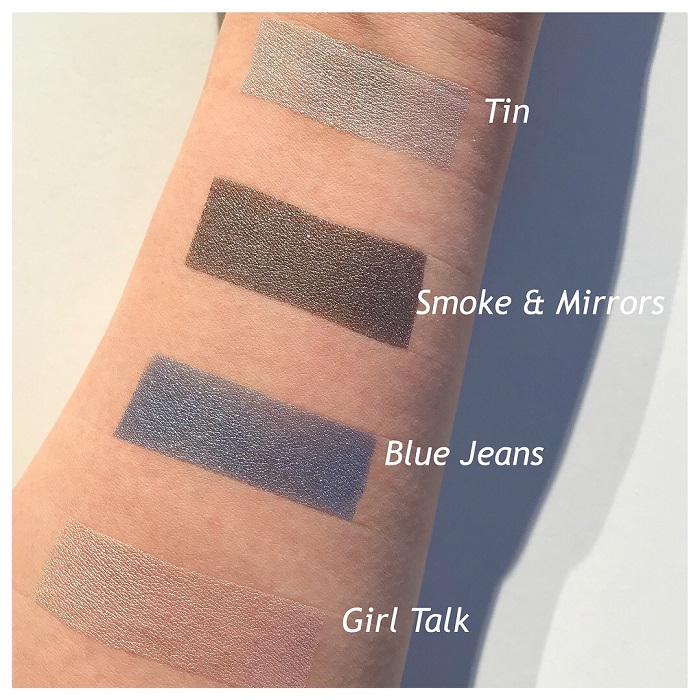 Shop The Post:
| Purchased |
Subscribe to the blog via email, unsubscribe anytime: