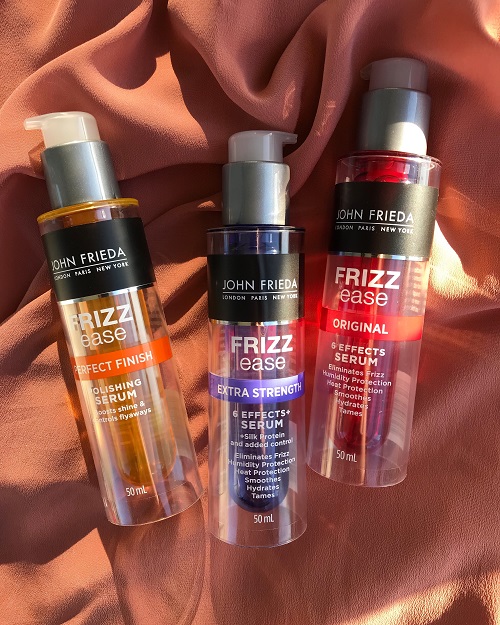 A range of potent hair serums from John Frieda.
The Review:
The flagship product from the anti-frizzy hair authority – John Frieda.
Born into a family of hairdressers, John Frieda was a third generation coiffeur. One of the world's first celebrity hair stylists who created his own line of products, and captured the attention of the masses in the 1990s.
If you were to mention John Frieda in conversation today, I'm sure people will immediately tie the name to the Frizz Ease Serums. The hype around these serums has surely lively on, because they really deliver the results.
But did you know they now make three different types of serums of suit different needs? In today's post, I will take a deep dive into all of them.
Firstly, some background on my hair – I have very thick and coarse Asian hair, and loads of it! Without the help of any product, it's a big and fluffy bird's nest. Hence it's the perfect testing ground for hair serums.
Frizz Ease Original 6 Effects Serum: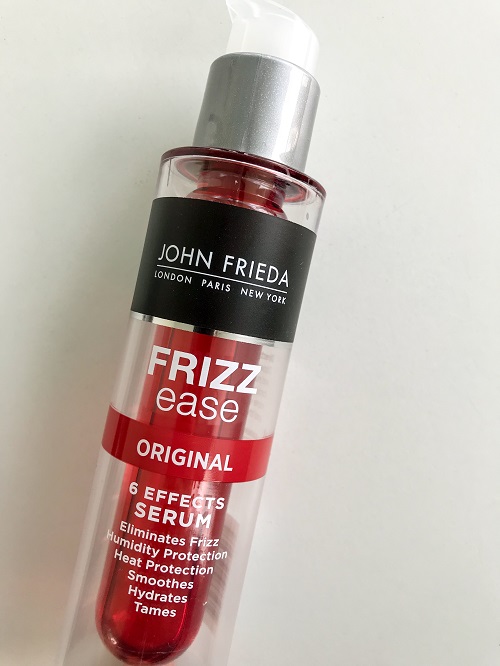 According to the label, its benefits include "eliminates frizz, humidity protection, heat protection, smoothes, hydrates and tames". They definitely packed a lot of benefits into one bottle. The Original 6 Effects Serum is a great introduction to hair serums if you are beginning to develop a haircare routine. This one should suit most hair types.
Frizz Ease Perfect Finish Polishing Serum: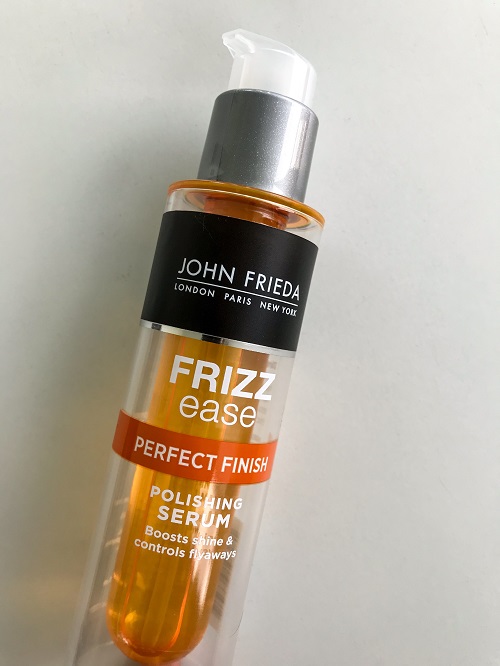 This one is very nice to add some shine to your hair. If you are lucky enough to have easy-to-maintain hair, and just want something extra to up your haircare game, this is the product for you. I love the color of the liquid, reminds me of citrus.
Frizz Ease Extra Strength 6 Effects+ Serum: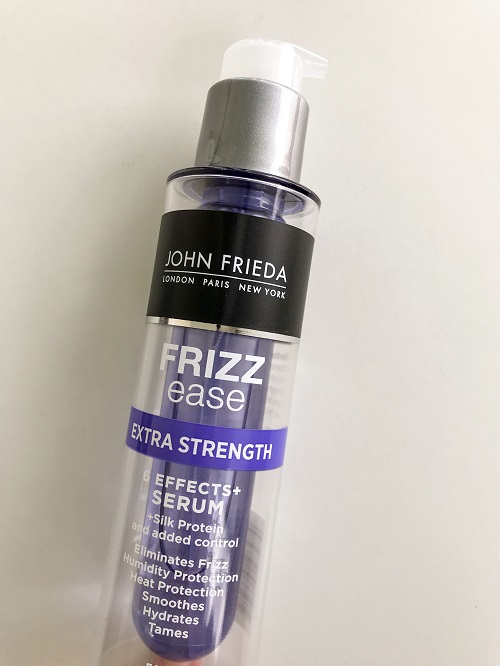 This is the version designed for big puffy hair like mine. This also has silk protein for added control.
I run 2 pumps of the Extra Strength 6 Effects+ Serum through wet hair, blow dry as normal and it just tames the madness. After use, my hair looks smooth and put together, but not overly done. For some extra polish, I quickly run a hair straightener through my strands. .
Some Tips on the Application:
Make sure to use on wet hair to see the benefits. The formula is not designed for dry hair.
The label suggests 1 pump each application. It's probably fine for most people. But I have a ton of hair, so I need at least 2 pumps. Definitely adjust the amount dispensed to suit your hair type.
Shop The Post:
| Sample |
Subscribe to the blog via email, unsubscribe anytime: