Coat your cheeks in a warm, metallic sheen, courtsey of Maybelline.
The Review:
This is currently one of the most hyped drugstore face highlighters on the internet! Is it worth the hype? Absolutely!
The packaging comes in a round pot, and a flip-open lid. I like it that it has a large product surface to work with, so it works well with both small blush brushes or a large fluffy powder brush. When first applied, it appears to have some glitter fall out, but once blended it's a very smooth golden glow. As you can see from the swatch below, it's very pigmented. It lasts about 6 hours on me.
There is an embossed pattern in the pan, which brings a luxury feel to the highlighter.
The Shades:
Currently there is only one shade available in this range called Molten Gold. It's a warm deep gold.
The Swatches:
Here are the swatches: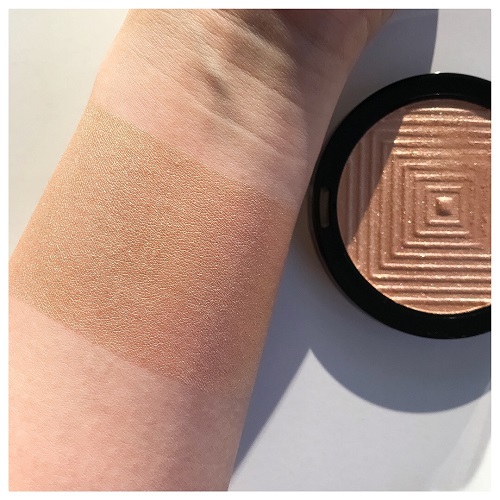 Shop The Post:
| Purchased |
Subscribe to the blog via email, unsubscribe anytime: