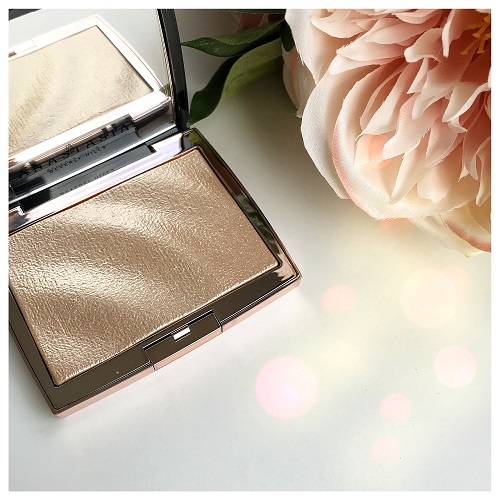 An illuminating highlighter from the Anastasia Beverly Hills and Amrezy collaboration.
The Review:
When Anastasia Beverly Hills collabs with Amrezy, you know it will be out of this world!
Amrezy describes it as "sun in a compact", and I couldn't agree more. Just like any other ABH products, the quality is fantastic. When applied and blended, it casts a wonderful shimmery glow on the cheeks, not glittery at all. You can also easily blend it out for a sheer lit-within glowy look. Lasts a good 8+ hours on me with no fading.
You can wear this wet and dry. When applied dry, you get a decent amount of glow. If you want to apply it wet, I suggest dipping the brush into the pan first, then lightly spray the brush with some MAC Fix+, and swipe the brush across your cheeks. The result is a molten metallic shine. Personally it's a little too intense for the day time, I would at least blend is out with a buffing brush.
The Shades:
The Amrezy Highlighter has a unique golden wave pattern in the pan, almost too pretty to touch! Here is a closeup of the product. It looks like a warm gold in the pan. But when swatched it's more of a champagne or white gold color.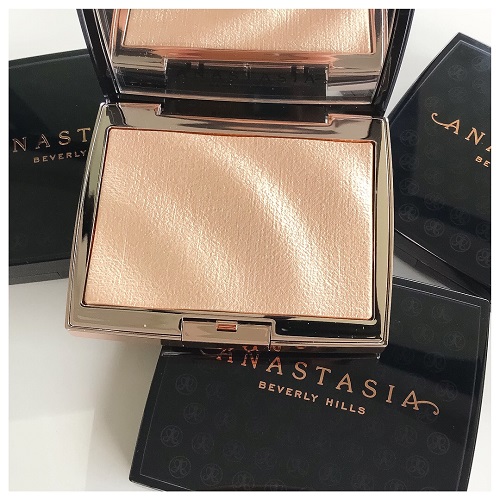 The Swatches:
Here are the swatches: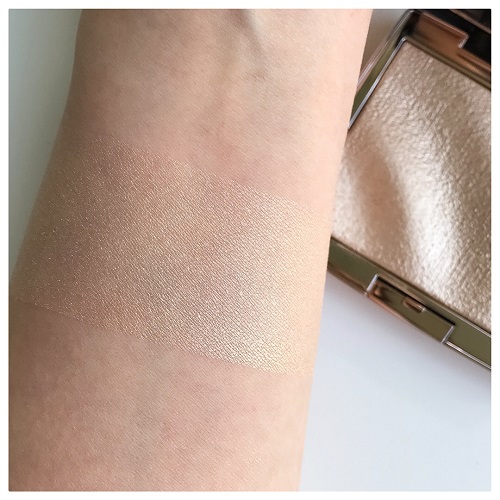 Shop The Post:
| Purchased |
Subscribe to the blog via email, unsubscribe anytime: