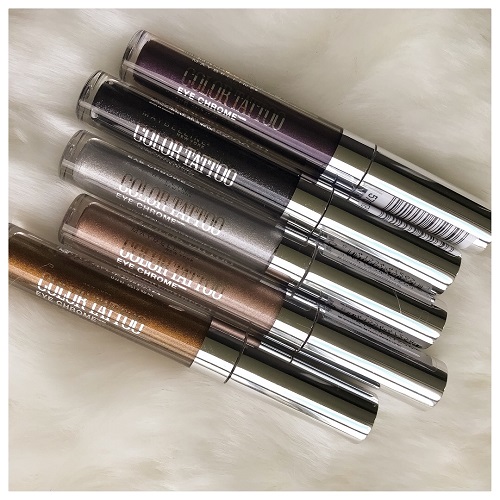 An intense, metallic liquid chrome eyeshadow from Maybelline.
The Review:
These are the new liquid eyeshadows recently released by Maybelline. They are part of the Color Tattoo range, which is well known for its supreme lasting power.
The eyeshadows come in a tube, with doe foot application wand inside. You can apply the eyeshadows directly onto your eyelids in a dabbing or sweeping motion. Personally, I would recommend a few small dabs of the product to begin with, and add more if needed.
As you can see from the below swatches, they are extremely pigmented. They all have a high shine, metallic finish.
They last at least 8 hours on me, with minimal sign of fading.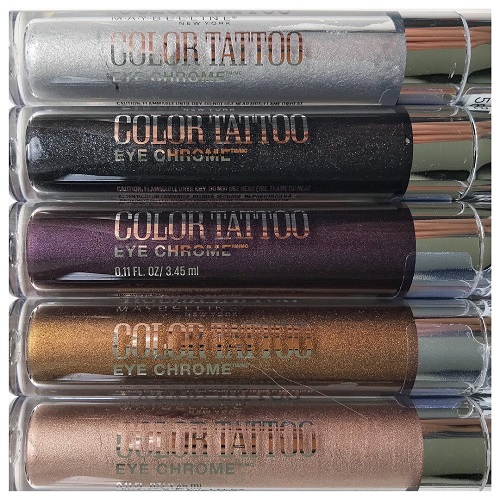 The Shades:
Beige Luster is light taupe with silvery sheen.
Bronze Sheen is a dark bronze with green undertones
Sharp Purple is a deep purple with flashes of pink
Silver Spark is a tin foil silver
Gunmetal is a shimmery deep gray, almost black
The Swatches:
Here are the swatches: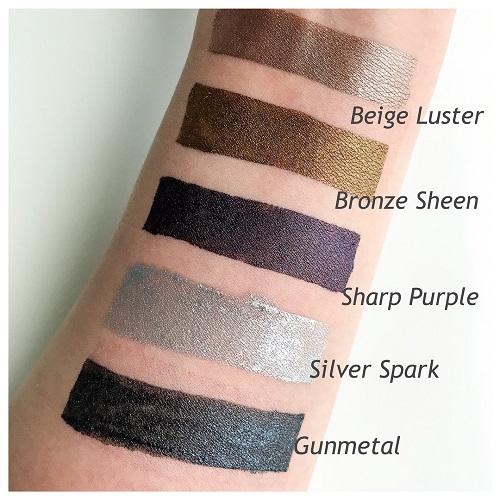 Shop The Post:
| Purchased |
Subscribe to the blog via email, unsubscribe anytime: