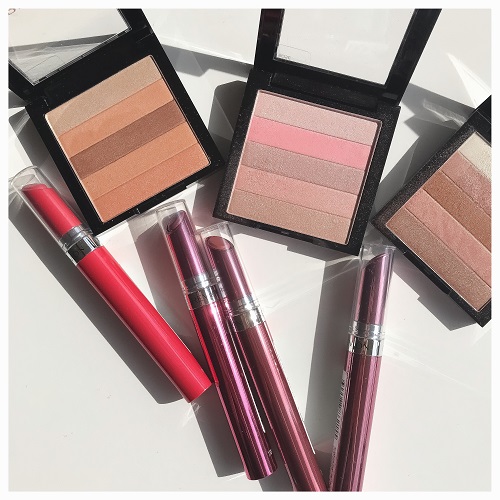 Get a soft healthy glow from the new Revlon highlighting palette.
The Review:
I know the powder highlighter market is getting pretty crowed these days, but I knew I could count on Revlon to produce a great product that stands out from the crowd. I got these from my local Priceline in Rose Glow, Bronze Glow and Peach Glow.
It has 5 stripes of different highlighting powders, so you could use them individually or swirl the colors together. They are very similar to the Bobbi Brown Shimmer Bricks, but at a much more affordable price. And honestly, the quality is just as good.
Personally I find it easier to swirl all the colors together with a fluffy blush brush, and apply onto the top of my cheeks. These highlighters all apply with a metallic sheen with good color payoff. The colors are not too over the top, so even if you accidentally applied with a heavy hand, it's still ok for the day time.
The packaging comes in a square black case, with a clear cover, so you can clearly identify which color you are working with.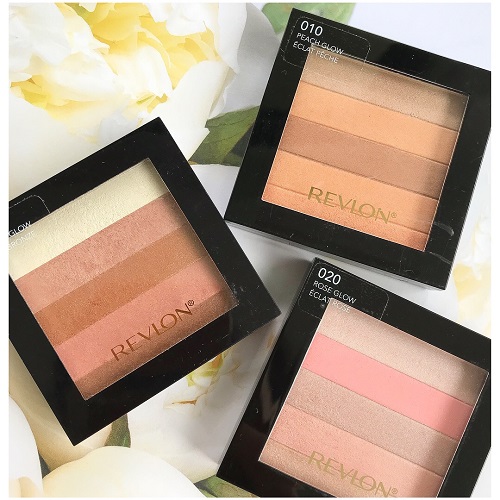 The Shades:
Bronze Glow is a metallic bronze, with 1 stripe of beige shimmer and 4 stripes of varying bronze colors.
Rose Glow is a metallic pink, with 5 stripes of varying shades of cool toned pink, with the bottom stripe containing the most shimmer.
Peach Glow is a warm shimmery peach, with 5 stripes of varying shades of soft coral and peach. This is less metallic than the other two shades. When used with a light hand, it produces more of a candlelit glow.
The Swatches:
Here are the swatches: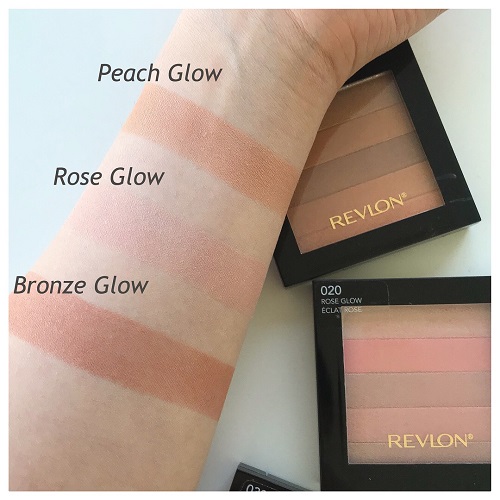 Shop The Post:

| Purchased |
Subscribe to the blog via email, unsubscribe anytime: