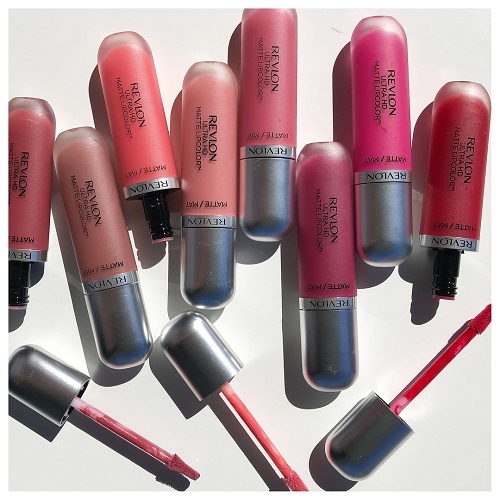 A velvet liquid lipcolor collection from Revlon.
The Review:
This is the Revlon's version of the ever so popular liquid matte lipsticks and I'm rather impressed with their offering. I picked up two colors initially to try (Devotion and Flirtation). After testing them, I added 6 more to my collection! Revlon has put forward a wide color offering, including everyday nude pinks to daring violets. I stuck to mostly everyday colors for my purchase.
It applies very smoothly onto the lips. At first, it appears to have a semi-matte finish then it dries and settles into a matte finish (after about 30 seconds). It lasts a good 4 hours on me who sips water all day long, so I would consider the lasting power to be quite superior. Most importantly, it feels very comfortable on my lips. Personally I don't know how people wear products that make their lips feel like sand paper by the end of day.
The liquid lipstick comes in a see through plastic tube, with silver caps. Initially I thought they used regular doe foot applicators, but then upon closer look, the applicators are actually tapered at the ends, which allows for more precise application.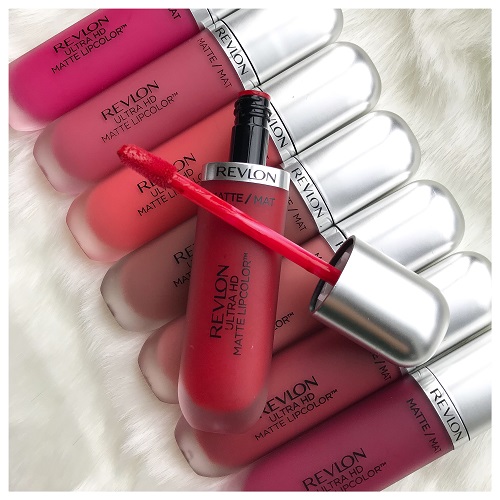 The Shades:
600 HD Devotion is a nude rose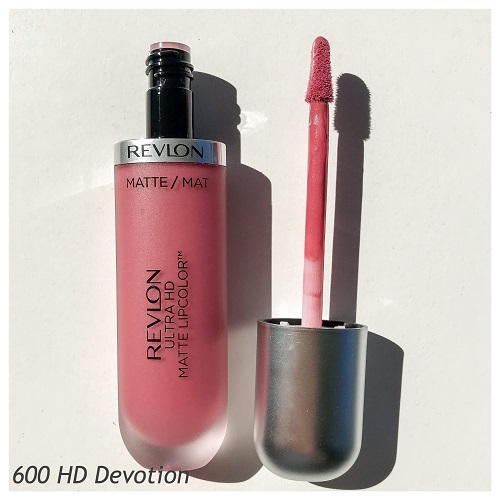 605 HD Obsession is a warm bright pink, almost fuchsia
610 HD Addiction is a plum pink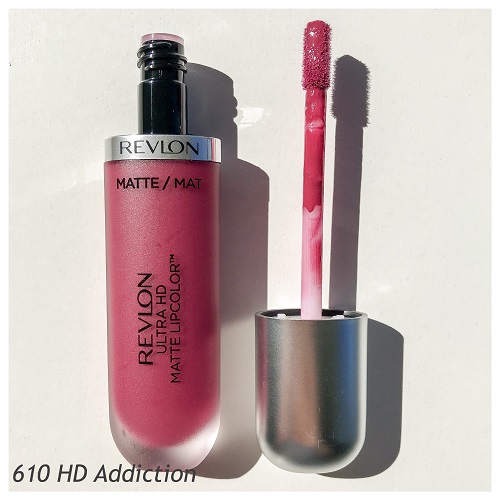 620 HD Flirtation is a pinky coral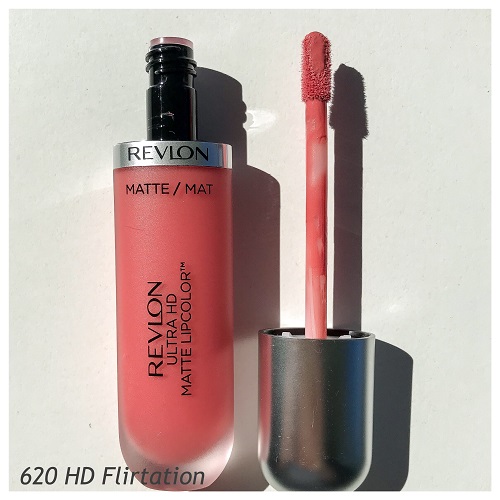 640 HD Embrace is a brown nude, with some pink undertones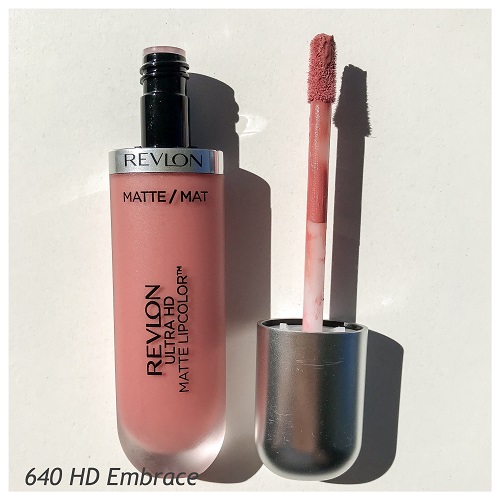 645 HD Forever is another brown nude, but slightly darker than 640 GHD Embrace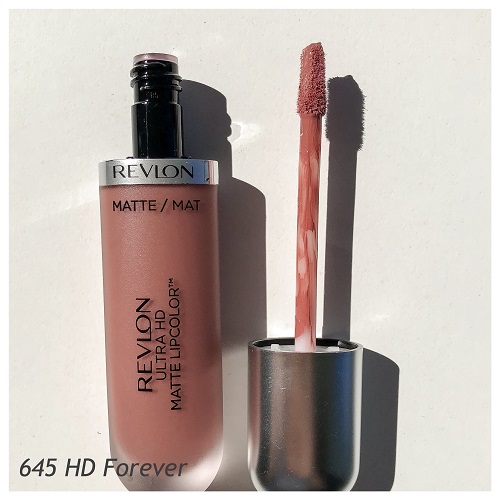 655 HD Kisses is a medium nude pink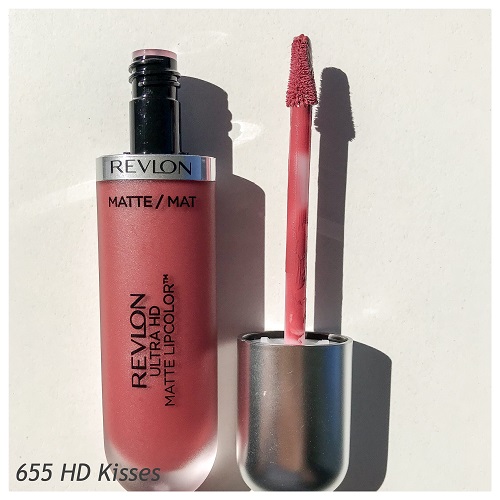 660 HD Romance is a true blood red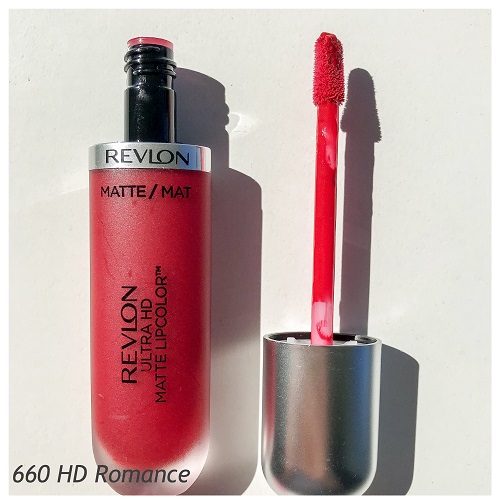 The Swatches:
Now the swatches!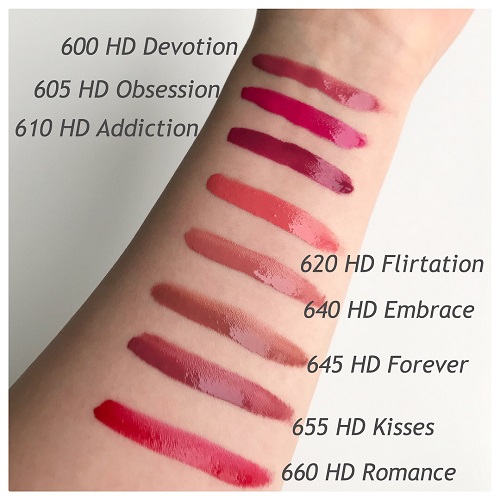 Shop The Post:
| Purchased |
Subscribe to the blog via email, unsubscribe anytime: