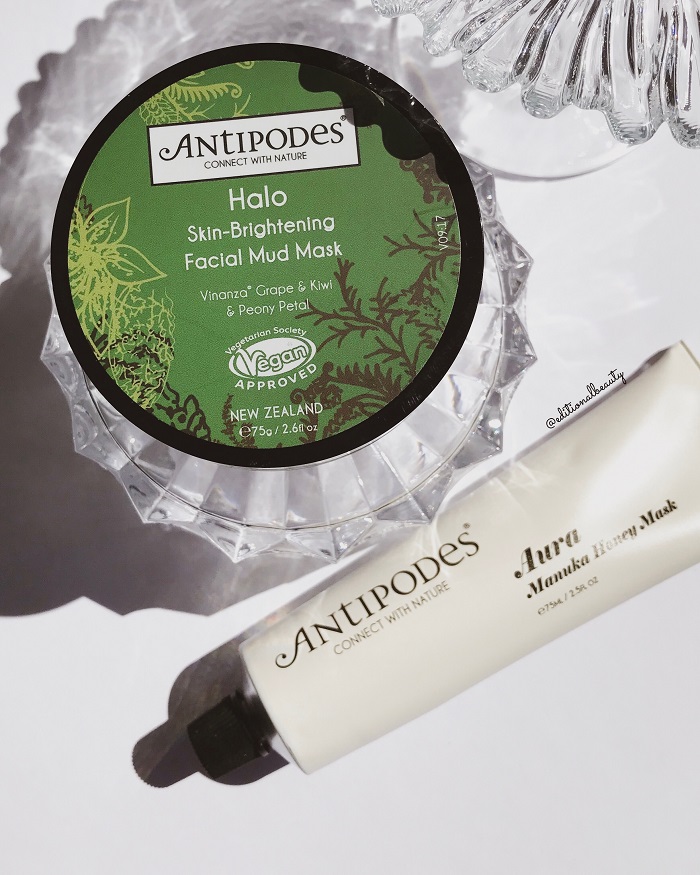 A brightening mask from Antipodes, infused with New Zealand volcanic mud.
The Review:
If you've ever witnessed the luscious greenery of New Zeland, you would know there is something special about their soil and mud. Their volcanic mud is packed with natural minerals, and well known it their skin regenerative properties. So when a skincare brand works it into their product ingredients, you know you have to check it out.
The Halo Skin-Brightening Facial Mud Mask also contains kaolin to help extract excess oil and dirt from the skin.
The mask is packaged in an open mouth jar. There is a mini spatula in the box, but I find it easier to applied with fingers or a silicone brush.
The mask has a moss green color and smells like fresh brewed green tea.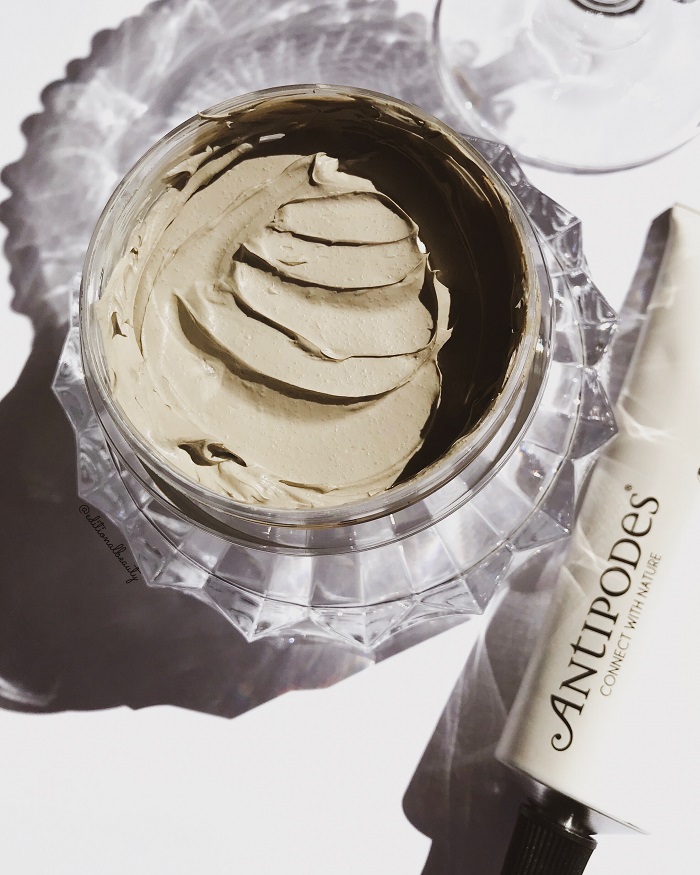 Once applied, it dries pretty fast. So definitely keep an eye on the clock when using this. The packaging instructions suggest a thick layer, but personally I found that a bit too much. It feels pretty potent, and a thin layer worked great.
After rinsing it off, skin feels noticeably clearer and brighter. I would highly recommend this if you want a brightening mask that delivers fast results. You can use this once or twice a week.
Shop The Post:
| Sample |
Subscribe to the blog via email, unsubscribe anytime: