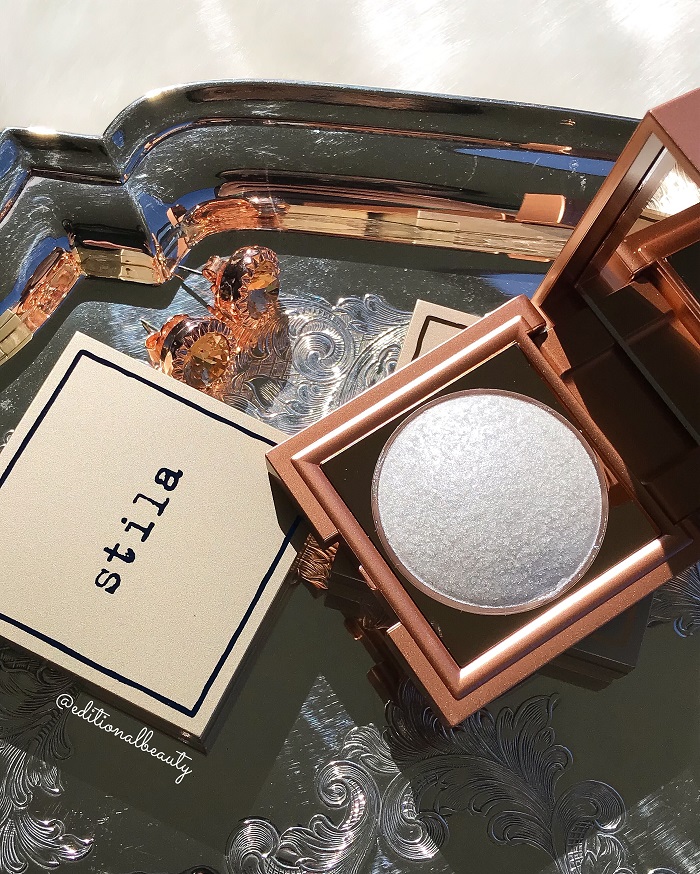 A diamond-like glow enhancing highlighter from Stila.
The Review:
If there was one product recently that truly surprised me, it was the Stila Heaven's Dew All Over Glimmer in Silverlake.
In the pan, it looks like a baked highlighter with a silver finish. It was very pretty to look at, but I expected this to be similar to hundreds of other silver highlighters on the market. However, a quick swatch at the store totally changed my mind!
The texture is almost bouncy to the touch. One swipe with the finger, you get an intense silver shine with diamond-like glitter. It's like a disco-ball in a pan, but in the best possible way. Yes, it's very sparkly, but it's such a fun-evoking shade. If you are a highlighter fanatic like me, you wouldn't want to miss out on this.
A little goes a very long way when applying this. I find a blush brush picks up way too much product. The best way is to gently pat the highlighter onto your cheeks with your finger.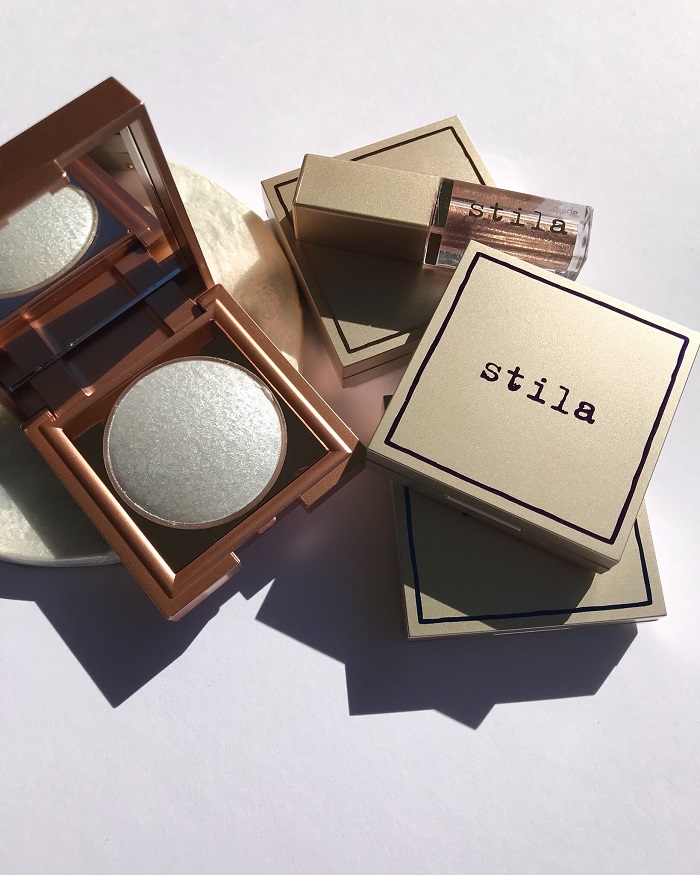 The Swatches:
Here are the swatches under direct sunlight: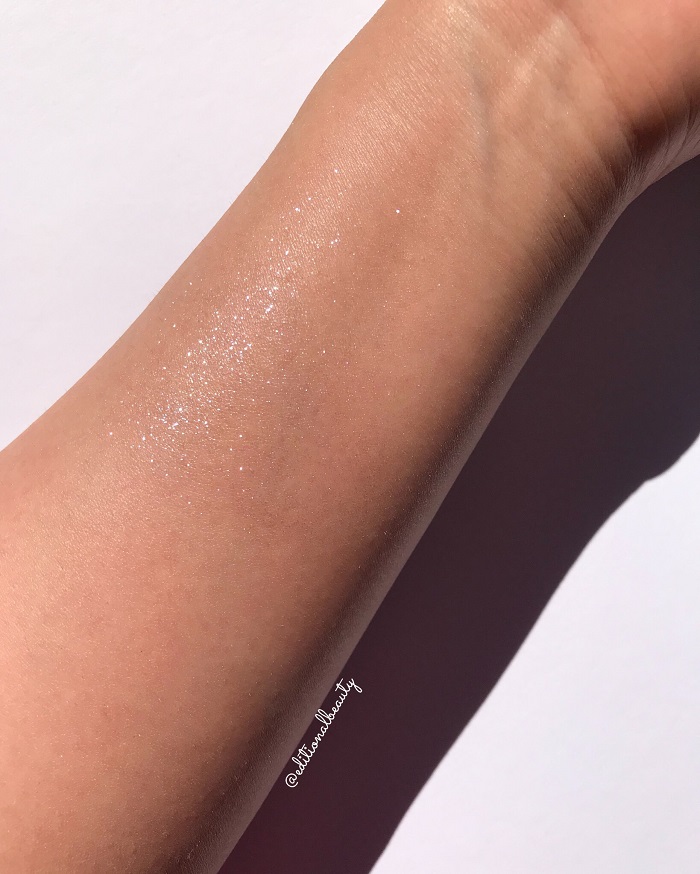 Here are the swatches under indoor light: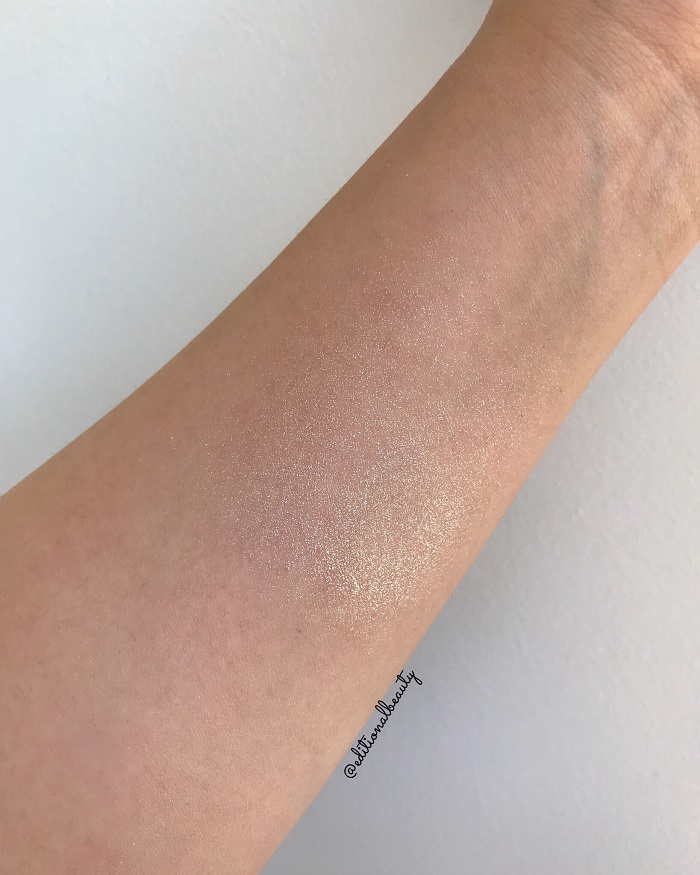 Shop The Post:
| Purchased |
Subscribe to the blog via email, unsubscribe anytime: